Yorkshire: Rich Pyrah retires from cricket to start coaching
Last updated on .From the section Cricket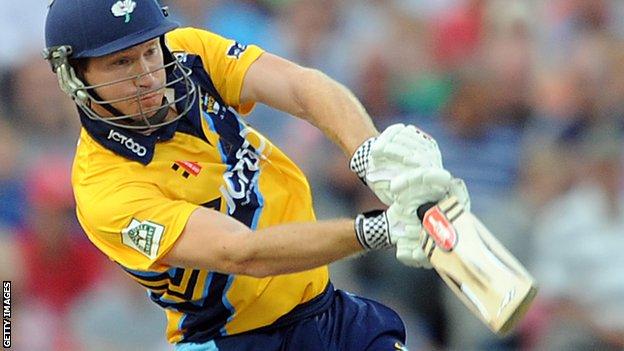 Yorkshire all-rounder Rich Pyrah has retired from cricket with immediate effect.
The 32-year-old will take on a full-time coaching role at the club from 1 October.
Pyrah has played 51 first-class matches for Yorkshire since making his debut in 2004, scoring 1,621 runs and taking 55 wickets.
"I have had a wonderful career with Yorkshire and enjoyed every aspect of it," Pyrah told the club website.
"I am now ready for the next chapter in my life and I have always had aspirations of going into coaching.
"It is an exciting period for me and one that I'm relishing," he added.
"In the past, I have had opportunities to leave, but I could never see myself working for another county. Yorkshire is ingrained in my heart and I am look forward to playing my part in the continued success of this great club."
Yorkshire director of cricket Martyn Moxon said: "Rich has been a great servant to the club for over a decade.
"He will be a great asset across all aspects of coaching and will be able to pass on his valuable knowledge to every player he comes into contact with."