Nic Pothas steps down from Guernsey cricket role
Last updated on .From the section Cricket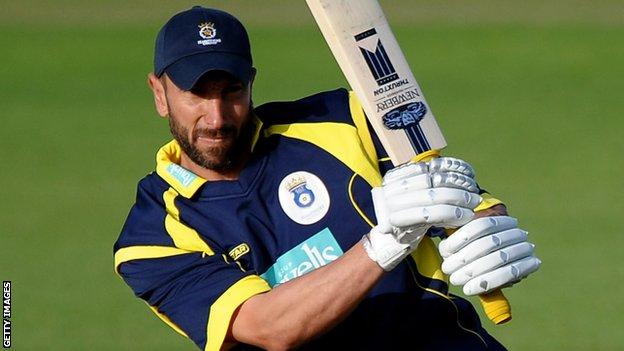 Nic Pothas has stepped down from his role as Guernsey's director of cricket.
"It has been a privilege to work with such a dedicated and talented group of cricketers," Pothas said.
"I feel very fortunate to have cut my coaching teeth in such a fantastic place. The island will always have a special place in my heart."
Guernsey's record under Nic Pothas
2013:
Third in European Twenty20 Championship. Lost to Jersey in inter-insular by 14 runs.
2014:
Relegated from World Cricket League Division Five after finishing in fifth place. Lost to Jersey by six wickets in inter-insular.
2015:
Make World Cricket League Division Six final, winning promotion back to Division Five. Fourth in European Twenty20 Championship. Beat Jersey by five wickets in inter-insular.
The former Hampshire and Transvaal player first came to the island in 2012 to take part in the island's Twenty20 competition.
"The experience I have gained with Guernsey leaves me ready to make my next move in the coaching world and having finished this season on a high, it now feels like the right time to make this move," Pothas added.
Guernsey captain Jamie Nussbaumer praised his work in developing the next generation of Guernsey players:
"Nic joined us when a lot of senior players were coming to the end of their careers and he worked hard to bring through an exciting young group to replace them, and, given our recent success, the future for Guernsey cricket look very bright.
"Nic's technical coaching ability was important, but possibly the most valuable aspects he brought to Guernsey cricket was his work ethic and focus on what he would call the 'controllables'."