Guernsey Cricket Board to interview coaches next week
Last updated on .From the section Cricket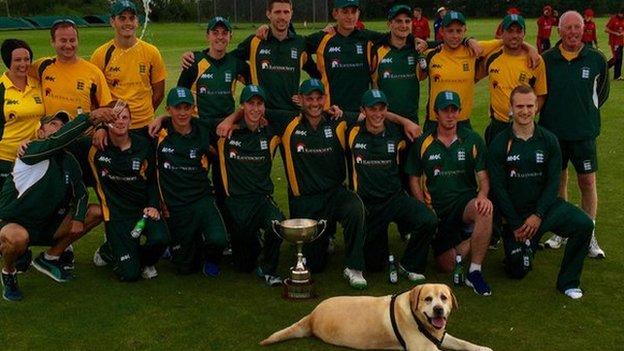 Interviews for Guernsey's next director of cricket will take place next week.
"We're going across to Hove on Monday to interview three or four guys," Guernsey Cricket Board chief executive Mark Latter told the BBC.
"Depending upon the outcome of that, hopefully in the middle of November we can make a decision."
Pothas led the island side to promotion from World Cricket League Division Six and the new director of cricket's first tournament will be the World Cricket League Division Five tournament in Jersey next May.
"We have a young side that's still developing and one that I think will do well," Latter said of his island's chances in Jersey.
"Playing in May in Jersey, the conditions are those that we know rather than places we have gone to in the past such as Malaysia or Singapore in February or November."