Northants 'in superior financial situation', says chairman
Last updated on .From the section Cricket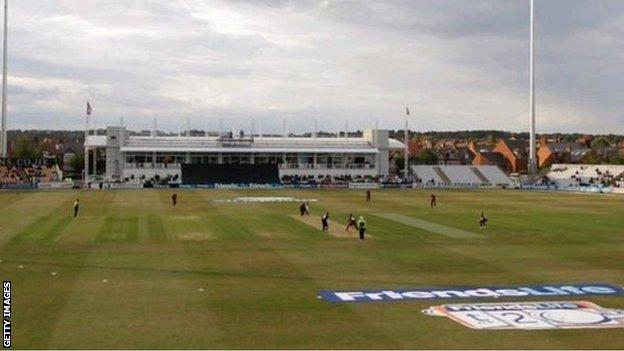 Northants chairman Gavin Warren has said the club is "in a far superior financial situation than it has been in for 20 years".
In October, Northampton Borough Council agreed to loan up to £250,000 to the County Championship Division Two side.
"Last year it was a reality that Northants might not remain a club," Warren told BBC Radio Northampton.
The financial stability of the club remains subject to "certain things" being delivered in December.
Warren, who was appointed chairman in March 2014 after Martin Lawrence stood down, added: "I was frightened, some of the board members were frightened about the consequences of what we had found.
"It was serious but the main message I got was that we were in it together and they had the will to get out of it and we have."
He added: "The initial hurdle was gaining stakeholder support for serious financial sums of money. We brought in the council, benefactors and other parties who are involved in supporting the club going forward.
"We're just custodians for a period of time in the club, so it is in our responsibility to make sure this club is going for another 100 years."