Angela Reakes: Player punished for £4.36 bets on World Cup final
Last updated on .From the section Cricket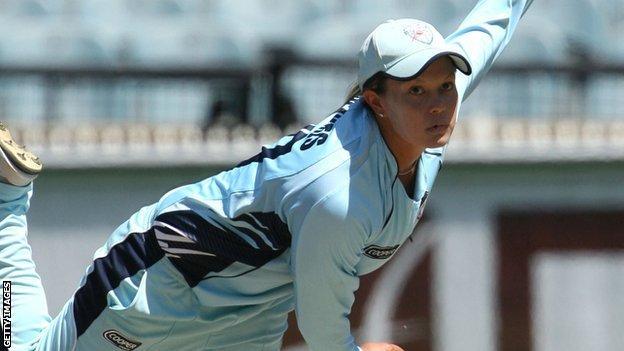 An Australian cricketer has received a two-year suspended sentence for bets totalling Aus $9 (£4.36) during the 2015 Cricket World Cup.
Angela Reakes, 24, of the ACT Meteors in the Women's National Cricket League, was guilty of breaching Cricket Australia's (CA) anti-corruption code.
She pleaded guilty to placing five bets on the Australia v New Zealand final man-of-the-match betting market.
CA integrity unit chief Iain Roy said: "Angela knows she made a bad mistake."
He added: "All elite cricketers are reminded regularly that betting on any form of cricket is strictly prohibited."
Australia won the World Cup final in March, beating New Zealand, with James Faulkner named man-of-the-match.