MS Dhoni: India captain summoned to appear in court
Last updated on .From the section Cricket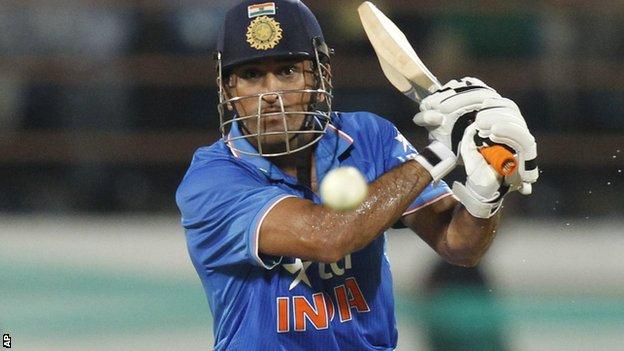 India one-day captain MS Dhoni has been summoned to a local court over a magazine cover that depicts his image.
The wicketkeeper has now been asked to appear at a court in Anantapur.
The non-bailable warrant is a result of a petition filed by local Vishwa Hindu Parishad leader Shyam Sunder, who said the picture "hurt Hindu sentiments".
Dhoni's lawyer says the warrant is "erroneous" and has denied receiving any summons.
The cricketer's management added that the player had nothing to do with the picture, which went with the headline "god of big deals".
"Neither did he pose for the picture, nor were we aware of such a picture being published," Rhiti Sports' Arun Pandey told ESPNcricinfo.
The summons has been scheduled for 25 February, a week before the World T20 begins in India.