Northants: Ben Sanderson signs two-year contract with club
Last updated on .From the section Cricket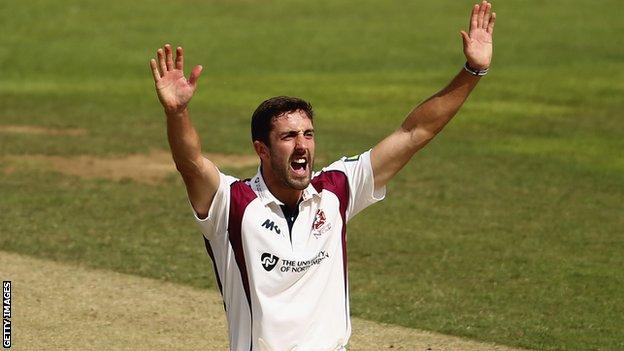 Seam bowler Ben Sanderson has signed a two-year contract with Northants.
The 27-year-old former Yorkshire player took a break from first-class cricket in 2012 to focus on his family business, while playing for Shropshire.
But last season he appeared in four first-class matches for Northants, including playing against Australia during their tour of England, taking the wicket of Shane Watson.
In seven first-class games he has taken 17 wickets at an average of 24.29.
"I started coming to Northampton for the odd net session in 2013 and that's when I started chatting to the coaches here," he told the club website.
"We kept in touch frequently and I made my first appearances last season. The Aussie tour match had to be a highlight but it was good to spend time with all the lads and the coaches so I feel like I've started this new season as one of the boys already."