Northants seeking new ownership through equity investment
Last updated on .From the section Cricket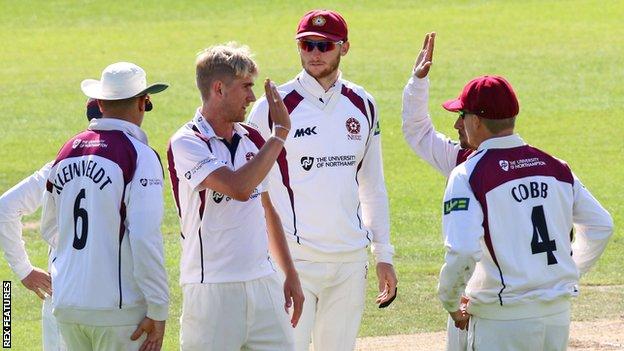 Division Two club Northants are seeking a £1m equity investment to help secure "long-term financial security".
The club suffered a £450,000 loss for the financial year ending 30 September 2015, following a loss of £305,636 for the previous year.
In October, the county received a loan from Northampton Borough Council which could be worth up to £250,000.
"The proposal is to allow 10 to 15 major investors to provide a minimum of £50,000 each," a statement read.
"Existing members will also have the opportunity to buy shares with a minimum subscription of £250.
"A new limited company will be formed which would become the owner of Northants, subject to the consent of current members.
"It is expected that the current board of directors will remain in place to ensure continuity and a smooth handover.
"Members will elect a director to represent members' interests on the new board."