New T20 series set to be launched in South Africa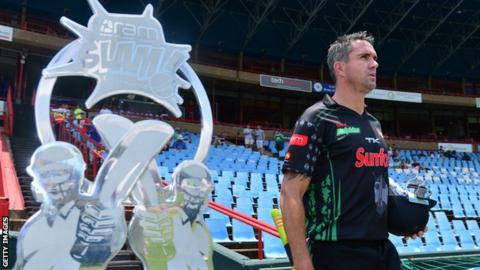 Cricket South Africa is planning to launch a new Twenty20 league to be played in late 2017.
The country's current T20 Challenge series consists of six teams but the new T20 Global League would be made up of eight city-based franchises.
"We are confident the window we have chosen will make it possible to attract top-class players," said CSA chief executive Haroon Lorgat.
CSA informed the International Cricket Council of its plans this week.
A worldwide tender has been put out by CSA and the deadline for expressions of interest is Friday, 3 March.
"Our vision is to drive the creation of a new T20 destination league that would energise the sport of cricket in South Africa by creating a global platform for the best-in-class to perform and showcase their talent to a global audience," said CSA president Chris Nenzani.
"We have received a very favourable response to our plans from the ICC and member boards and look to their support."