Inter-Provincial game between NW Warriors and Northern Knights abandoned after rain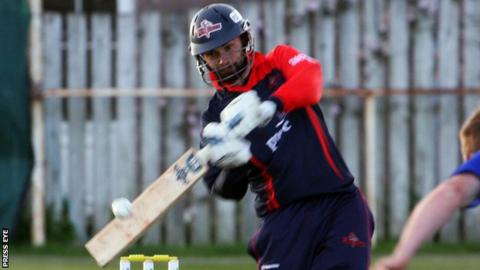 Monday's Inter-Provincial 50-over game between North West Warriors and the Northern Knights was abandoned because of rain.
The Knights had reached 84-2 after a number of interruptions before a halt was eventually called.
James Shannon and Nikolai Smith were unbeaten on 26 and 25 after 14.3 overs had been played at Strabane.
All the weekend's North West Senior Cup games were either postponed or abandoned because of bad weather.