Leinster Lightning overcome Northern Knights in Twenty20 game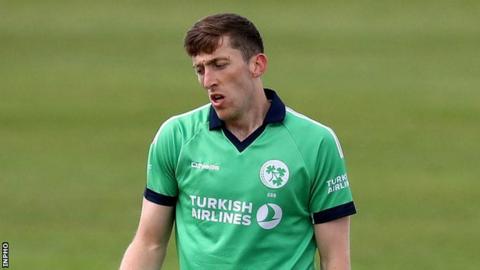 Leinster Lightning consolidated their lead at the top of the Twenty20 table with a narrow eight-run victory over Northern Knights at Shaw's Bridge.
Lightning totalled 136 in their 20 overs and performed well with the ball to bowl out the Knights for 128.
Knights were still in the contest until the final overs but Peter Chase's 4-11 proved decisive for the victors.
Knights batsman James Shannon hit two sixes and five boundaries in his 55 which was the best of the evening.
In the other Inter-Pro at Eglinton, North-West Warriors defeated Munster Reds by 25 runs.
Inter-Provincial Twenty20
Leinster Lightning 136-9 (K O'Brien 19, S Singh 18, E Richardson 18, S Getkake 2-21, G Kidd 2-27, G McCarter 2-35)
Northern Knights 128 (J Shannon 55, G McCarter 42, P Chase 4-11)
Eglinton
North-West Warriors 142-5 (A McBrine 52 no, H Tector 4-21)
Munster Reds 117