Friday night wins for CIYMS and Bready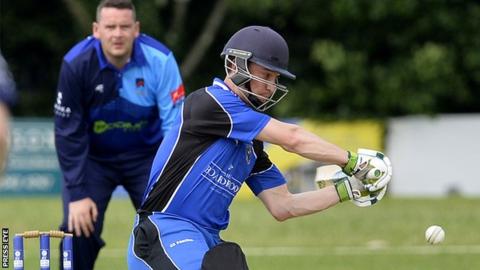 Friday 30 June
NCU Twenty/20 - Section B
Carrickfergus v CIYMS
Carrickfergus 174-6 J Holmes 64 no, P Botha 29, M McGillivray 3-23
CIYMS 175-5 J Matchett 43, C Dougherty 42
CIYMS won by five wickets
In Section B North Down have to defeat Waringstown on Saturday to have any chance of qualifying for the semi-finals.
Waringstown have 14 points from four games, CIYMS 12 from five, North Down six from four and Carrickfergus two from five. The final fixtures are next Friday evening.
Muckamore have already clinched Section A and second place is between CSNI and Instonians.
Under the new format the finalists of the NCU Twenty/20 and the Faughan Valley finalists will contest the semi-finals of the Ulster Cup.
Faughan Valley Cup - Twenty/20 semi-finals
Bready v Ardmore
Ardmore 95 D Curry 18, Irish 3-14
Bready 98-2 D Rankin 59 no
Bready won by eight wickets
Coleraine v Donemana
Due to a lengthy injury list Donemana were unable to fulfil the fixture.