Steve Magoffin: Sussex seamer's Achilles injury to keep him out until September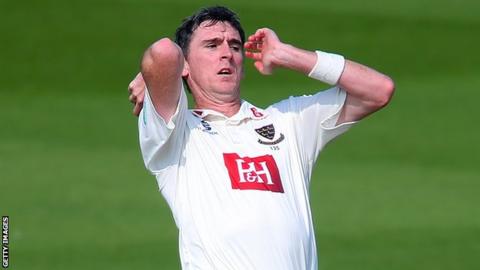 Sussex seamer Steve Magoffin expects to be out until September with an Achilles injury suffered in June.
Magoffin had initially been expected to be out for six weeks after suffering the injury in a Championship game against Worcestershire.
The 37-year-old had been playing only his second game of the season, having missed three games with a knee injury.
"It's been an incredibly frustrating year for me this season for lots of reasons," he told BBC Sussex.
"I've got the moon-boot on now, I've had it on for about three weeks, probably another few weeks to go.
"Then I can start building up after that and look to be okay for the back end of the season in September when there's still four Championship games left."