ICC clear Jonty Jenner to play for Jersey despite England sub appearance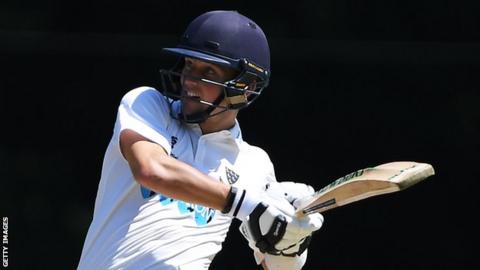 Sussex batsman Jonty Jenner has been cleared to play for Jersey in the World Cricket League in September by the International Cricket Council (ICC).
Jenner was 12th man for England's first Test against South Africa which, under ICC rules, would normally prevent him from playing for Jersey for two years.
However the Jersey Cricket Board (JCB) has been given dispensation to pick the 19-year-old for the tournament.
Jersey coach Neil MacRae is expected to announce his full squad on Friday.
The JCB say an exemption was made partly because of the lack of time they had to consider the ramifications of Jenner's England appearance, as a substitute fielder at Lord's.
Jenner made his first-class debut for Sussex in June and is now set to feature in ICC World Cricket League Division Five, from 3-9 September in Johannesburg.