Matt Walker: Kent head coach undecided on England tri-series role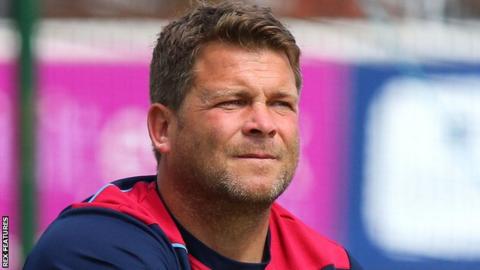 Kent head coach Matt Walker says he has not decided if he will join England's coaching team for February's tri-series against Australia and New Zealand.
Walker had previously been reported to have turned down the opportunity because of commitments with Kent.
The 43-year-old worked with England as a guest coach before the third Test against South Africa in July.
"It's a great opportunity, so we'll see and I'll hopefully make the right decision," he told BBC Radio Kent.
"Obviously my priority is here at the club, but equally an opportunity like that for me and for the club as well to have people associated with England at any level, whether it's a player or a coach, to go and develop themselves and have that relationship with the ECB is a good thing.
"I'm going to think about it and make a bit more of a considered decision when it really matters and I've got a bit of time."