Warwickshire: George Panayi, Liam Banks and Ryan Sidebottom sign new contracts
Last updated on .From the section Cricket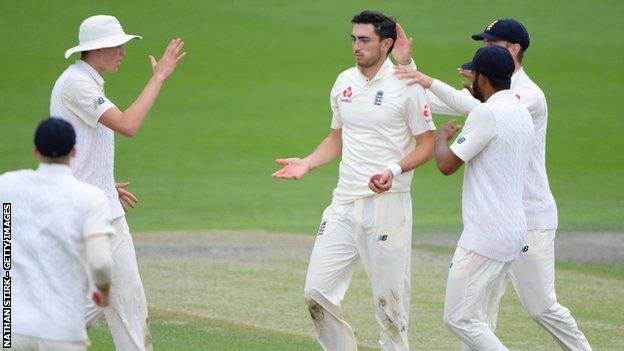 England Under-19 pair George Panayi and Liam Banks, and Australian Ryan Sidebottom have signed new deals at Warwickshire.
Fast bowler Panayi, 19, and batsman Banks, 18, have signed two-year deals.
Sidebottom, 28, who has taken 13 wickets since his mid-season arrival from Birmingham League side Berkswell, has penned a one-year contract.
"Our transformation process is very much under way," said Warwickshire sport director Ashley Giles.
"George experienced Championship cricket earlier this summer and made a good impression, taking four wickets and bowling with good pace and control against international batsmen.
"Liam has shown great promise across all formats in the second team, with a stand-out innings of 181 against Derbyshire in the Championship in May.
"Ryan's worked incredibly hard to reach the professional ranks at this stage of his career. He has been an excellent addition.
"His 13 wickets in the three Championship games that he's played to date have come at an average of just 18.30."