Claire Polosak makes umpiring history by standing in men's match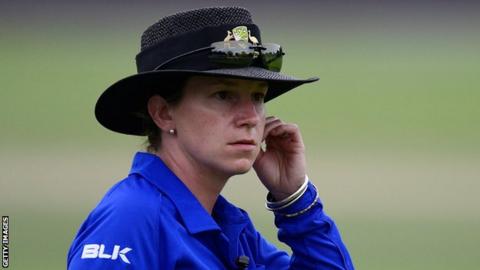 Claire Polosak became the first woman to umpire an Australian men's domestic fixture after officiating between New South Wales and a Cricket Australia XI.
The 29-year-old was one of the on-field umpires in the 50-over contest at Hurstville Oval in Sydney.
Polosak officiated four matches at the Women's World Cup earlier this year.
She has been on Cricket Australia's development umpire panel for the past two years and has previously been a third umpire in men's domestic cricket.