Pakistan: Player reports match-fixing approach - Pakistan Cricket Board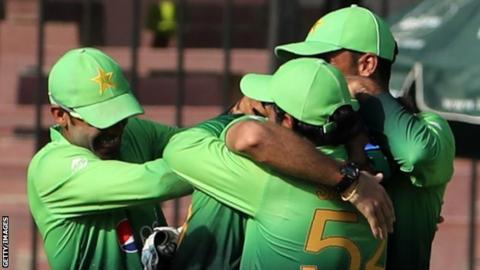 A Pakistan player has reported an approach by a match-fixer, according to the Pakistan Cricket Board.
PCB chairman Najam Sethi said the approach was "immediately reported to the PCB", which informed the International Cricket Council (ICC).
Reports in Pakistan claimed captain Sarfraz Ahmed was approached before the third one-day international against Sri Lanka in Adu Dhabi on Wednesday.
Bans for failing to report an approach range from six months to life.
Pakistan fast bowler Mohammad Irfan was banned for a year by the ICC in March for twice failing to report approaches by bookmakers linked to spot-fixing.
Pakistan won the third ODI by seven wickets to complete a series victory with two matches to spare.