Jack Taylor: Gloucestershire spinner banned for third time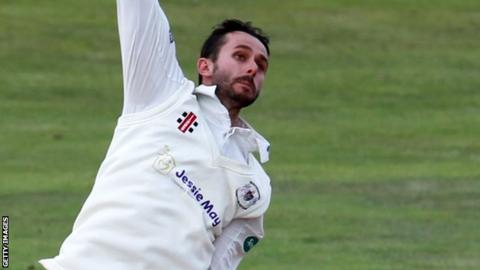 Gloucestershire all-rounder Jack Taylor has been banned from bowling for 12 months because of an illegal action.
The off-spinner, 25, was reported twice by different umpires within a year.
An England and Wales Cricket Board hearing upheld the findings of an independent analysis at Loughborough University which showed his action was in excess of the allowed limit.
It is the third time Taylor has been suspended from bowling, following bans in 2013 and 2016.
The right-armer's suspension runs until 26 September 2018, after which he will be able to ask for a re-assessment of his action.
Regulations state the elbow joint must not straighten by more than 15 degrees during a bowler's delivery.