Cornwall Cricket: Matthew Robins steps down as captain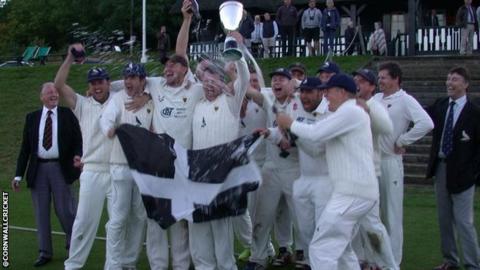 Matthew Robins has stepped down as Cornwall's cricket captain after four years in the role.
The 27-year-old opening batsman led the county to victory in the Minor Counties Knockout Trophy in 2015 - the only time they have won the one-day title and only their second trophy ever.
Robins was also part of the Cornwall team that won the 2012 Minor Counties Championship for the first time.
Rowe's successor as captain will be named at the club's AGM in March.