Chris Read returns to Nottinghamshire as a part-time coach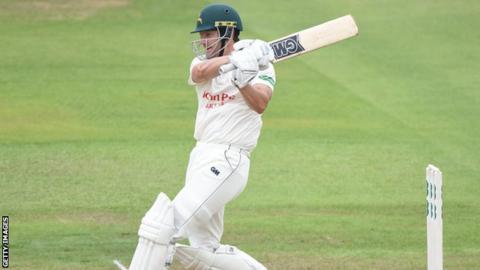 Former Nottinghamshire captain and wicketkeeper Chris Read will return to the club in 2018 as a part-time coach.
Read, 39, retired at the end of last season after helping Notts win the One-Day Cup and promotion from County Championship Division Two.
He amassed a club record 983 first-class dismissals and scored 15,103 runs in 20 seasons at Trent Bridge.
The former England player sat out of the Outlaws' T20 Blast win, instead having an off-the-field role.
Notts head coach Peter Moores said: "To be able to tap into Chris' knowledge as a captain and player, as well as his specialist skills which he can use to can support our wicketkeepers, makes him the perfect fit for our coaching team."