Guernsey: Josh Butler & Ollie Newey to share captaincy role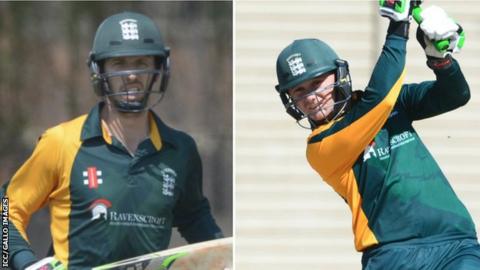 Guernsey have named Josh Butler and Ollie Newey as their new captains, replacing Jamie Nussbaumer.
Batsman Butler, 21, will lead the island's T20 side, while all-rounder Newey, 31, has been made skipper for longer forms of the game.
Seam bowler Nussbaumer stepped down as captain in September but will continue to play for Guernsey.
"I'm confident they will be able to help our young squad grow in stature," said head of cricket Ash Wright.
Guernsey will compete in the regional qualifiers for the 2020 T20 World Cup later this year.