Zimbabwe: Heath Streak in shock after being 'sacked' as head coach
Last updated on .From the section Cricket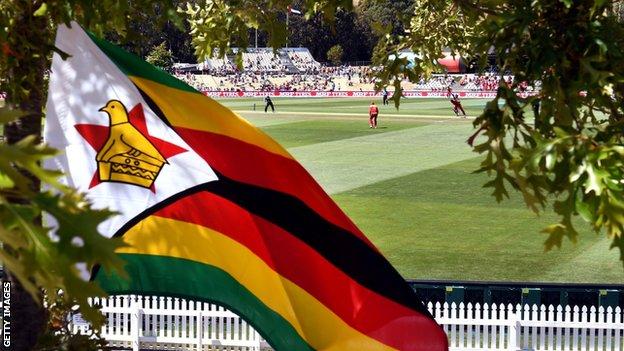 A "shocked" Heath Streak says he has been sacked as Zimbabwe's head coach after the team failed to qualify for the 2019 World Cup.
Zimbabwe Cricket has yet to comment but Streak claims the organisation gave him and his coaching team the option to resign before being dismissed.
"I chose not to resign as I believe it to be degrading to our national players and my technical team," he said.
"As a result, we have been dismissed with immediate effect."
Zimbabwe's hopes of making the World Cup in England and Wales were ended after a shock defeat by the United Arab Emirates.
Graeme Cremer has also reportedly been sacked as captain.
"To Graeme and all the players, thank you for your patriotism and commitment to our Chevrons team," added Streak.
"I wish you all the very best for the future. I am deeply saddened that my journey with you ends here. Hopefully our paths will meet again in future."