England v Pakistan: Joe Root's team must win now - and prepare for winter

By Jonathan Agnew
BBC cricket correspondent
Last updated on .From the section Cricket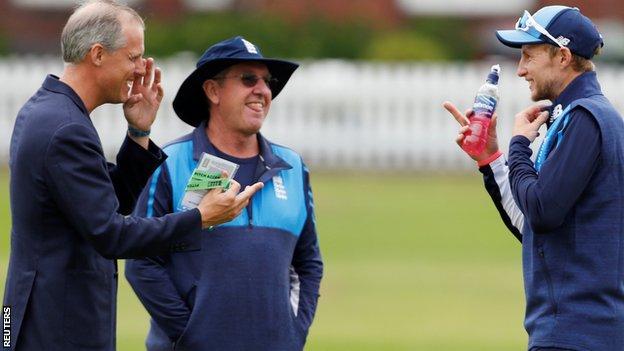 England v Pakistan, first Test
Date:
24-28 May
Time:
11:00 BST
Venue:
Lord's
Coverage:
Ball-by-ball Test Match Special commentary on BBC Radio 5 live sports extra, Radio 4 LW and the BBC Sport website. Live text commentary on the BBC Sport website and app.
Full tour details
England stand on the eve of a really important summer.
They will want to continue their excellent progress towards a home World Cup next year, and in Test cricket they have to find a team that can both win at home and compete away - beginning with the first match against Pakistan at Lord's on Thursday.
After a bruising winter - coming a distant second best in the Ashes and then more disappointment in New Zealand - England not only have to win, but also find a way to develop into a more rounded, all-conditions outfit.
That is a tricky task, especially given the relentless nature of their schedule. Trips to the uncomfortable surroundings (in cricketing terms) of Sri Lanka and the West Indies follow this winter, with the chance to win back the Ashes from Australia in 2019.
Not only that, but there are question marks over some of the senior players because of form or longevity.
There is a lot that captain Joe Root, coach Trevor Bayliss and new national selector Ed Smith have to work out in a relatively short space of time.
England's preparation is not good enough
We have been speaking about the same subject for two or three years, maybe longer. If you look at England's preparation for Test cricket, home or away, it is not good enough.
They are not getting enough good quality experience of conditions when they are on tour and, even though at home they can say, 'we have played three or four rounds of County Championship cricket', those matches at the extreme ends of the season are not adequate build-up to a Test series. The early part of an English summer does not provide a player the opportunity to push his Test credentials.
At the moment, we have all this talk of 'The Hundred'. It would be so nice to see English cricket devote that sort of time, effort, manpower and money into making the Championship the best possible breeding ground for Test cricket.
Allied to this is the problem that English conditions do not easily allow England teams to prepare for playing away from home. For example, very rarely do you need to play two spinners in England.
And so England's dilemma is this: they have to improve results, but at the same time move the team forward and create a depth in the squad that will serve them well in the winter.
Ideally, England will win at home, but win the hard way. We want them to make big totals, to bowl teams out in tough conditions, to have to battle into the fifth day. We do not want them conning themselves with wins on a fresh, green pitches against subcontinental teams.
That won't convince anyone that England have turned a corner and are ready for Galle, Colombo, Antigua or Jamaica.
That is not a criticism of English conditions. I love to see the ball move around and it is good for visiting teams to come here and be tested.
But we don't want to see matches that are deliberately loaded against the away team.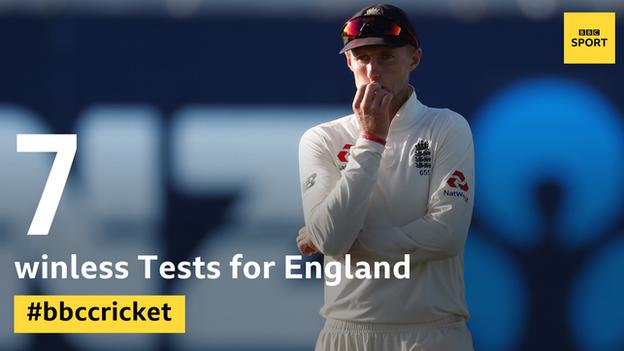 Scrapping toss would make for boring cricket
I cannot believe that people are seriously considering supporting the idea of doing away with the toss in Test cricket and giving the choice to the visiting team.
That would result in the most bland, benign pitches and therefore the most boring cricket you could imagine, because no home team will want to be caught out batting last on a dry pitch that is starting to turn.
I'm staggered that the International Cricket Council is giving it a moment's consideration and I'm really disappointed that the England and Wales Cricket Board (ECB) has decided to support it.
I feel really strongly about this. I firmly believe that the excuse being made about pitches being to blame for home teams winning so many Test series is a cover for the lack of preparation that visiting teams undertake.
If away sides are given proper preparation in the unfamiliar surroundings, they would cope far better than if they squeal that pitches are being rigged.
In fact, pitches are not being rigged. I haven't seen a rigged pitch in ages. They weren't when England lost in India and they certainly weren't in Australia. The problem is visiting teams are simply not giving themselves enough time to get used to them.
To potentially ruin Test cricket by playing it on pitches like roads is not the answer. It's a smokescreen to cover the real problems.
Administrators do not want longer tours because they want to make money from one-day tournaments. That is the reason why touring teams are struggling, not rigged pitches.
Even Superman couldn't do Bayliss' job
I've been wondering all winter how Bayliss, or any other person, can do the work that is required in the summer of 2019.
How can one man produce a World Cup-winning side and an Ashes-winning team all by himself? That has always seemed like an impossible and unfair workload.
Bayliss has to either devote energy to the one-day team for the World Cup or the Test team for the Ashes. I don't see how one man can do both properly. That is something the ECB will have to sort.
Yes, it is a big summer for him because England have been a declining force in Test cricket under his stewardship and any decision taken on his future may come down to results produced against Pakistan and India.
But even Superman couldn't be expected to do both jobs properly. It is a really difficult situation for the Australian.
Big summer for big names
It is not only Bayliss who is facing an important couple of months. The bigger names in England's team are also at crossroads of varying importance.
It is an important time for opener Alastair Cook, who needs runs after a winter that produced only one innings of note.
Stuart Broad improved in New Zealand and James Anderson has been excellent for the past year, but they have to show that they have it in them to get through a difficult winter and reach their target of next year's Ashes. They have enough in the tank, but these things can sneak up on you quite quickly.
Root will be desperate for an improvement in his team's results. It's fair to say that this England team have not changed much since he took charge a year ago and now, with the Ashes behind him, perhaps he can start to mould it in his image.
I don't think people really understood when I said I would have preferred Cook to stay on as captain through the Ashes, then allow Root the chance to bed in over this summer.
As it turned out, Root took a battering over the winter and, for all of his confidence, that was not a great experience for a captain in his first year on the job.
The selections of Jos Buttler and Dom Bess are exciting, a step in the right direction with an eye on the future. It is a positive sign.
Don't underestimate Pakistan
England should beat Pakistan. But they should not be underestimated. In all my talk of poor preparation, they have actually prepared well for this Test, including a win in Ireland.
With Pakistan, we know to expect the unexpected. They are talented and frustrating in equal measure. They have not drawn any of their past 20 Tests, so matches they are involved in are unlikely to be dull.
In Mohammed Amir, they have a wonderful fast bowler who has put a troubled past behind him and has the ability to cause England serious problems.
The first Test of the summer, at Lord's, with the sun set to shine, really is quite an occasion. It should be one to savour.
Jonathan Agnew was speaking to BBC Sport's Stephan Shemilt.