Kane Williamson: New Zealand limit Yorkshire signing's county availability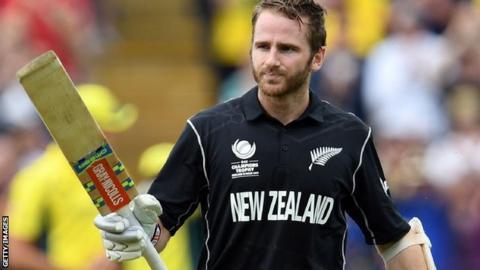 Kane Williamson will play fewer games for Yorkshire this summer after Cricket New Zealand reduced his availability.
Kiwi captain Williamson, 27, had agreed a deal to play four County Championship and 11 T20 Blast matches this summer.
But he will now be available for three Championship and nine T20 games for Yorkshire between 20 July-29 August.
"We're frustrated and counties are having to deal with this sort of thing all the time," said director of cricket Martyn Moxon.
He told the club website: "Obviously the club are disappointed by the reduced amount of cricket Kane will be available for, but he will still play a significant amount for us."
Batsman Williamson was with Sunrisers Hyderabad in the Indian Premier League and Yorkshire say that because of Australia opener David Warner's ban for ball-tampering, he played more cricket than originally expected, and took on the captaincy, leading to New Zealand wanting more time for him to rest.
Earlier this month Yorkshire lost fast bowler Billy Stanlake after Australia pulled him out of a T20 stint at Headingley.