Brigade secure league win over Coleraine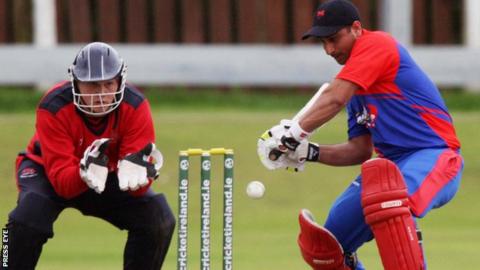 Wednesday 23 May
Brigade and Bready are now the only undefeated teams in the Long's SuperValu NW Premier League.
At Beechgrove, Brigade recorded a comfortable six-wicket success against Coleraine with nine overs to spare.
Niall McDonnell, coming in at number three, hit one mighty six to clinch victory and eight boundaries in his undefeated 64.
Long's SuperValu NW Premier League
Brigade v Coleraine - 38 over game
Coleraine 144-8 V Chopra 63 no, G Hume 28, R MacBeth 3-30, D Barr 2-33
Brigade 150-4 (29 overs) N McDonnell 64 no, G NcKeegan 27, G Hume 3-19
Brigade won by six wickets