Glamorgan chief executive says Wales cricket team makes 'no sense'
Last updated on .From the section Cricket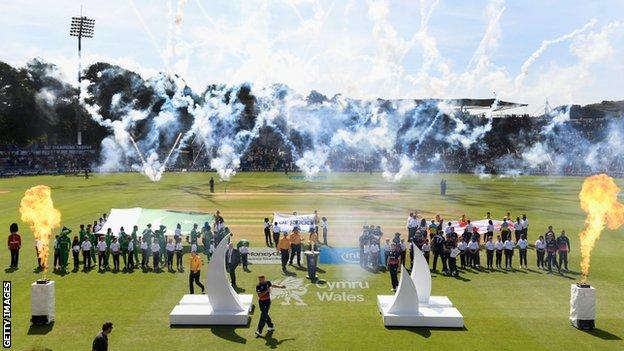 Glamorgan chief executive Hugh Morris says a Wales national cricket team makes no sense and would not work.
Glamorgan are preparing to host the second England one-day international against Australia on Saturday.
Morris has warned a Wales team would prove a major blow for Glamorgan.
"While it is an easy thing to say we should have a Welsh cricket team and I completely understand as a proud Welshman myself, financially it does not make any sense whatsoever," said Morris.
"We would lose our stadium, we would lose our players and trying to grow the game in Wales would make it even more challenging.
"I have not seen a business plan to see how it can work. We are very much wedded to the English and Wales Cricket Board in terms of finances.
"Our turnover is between £6.5m and £10m a year and I have not yet seen an alternative business plan that suggests someone would step in and support that."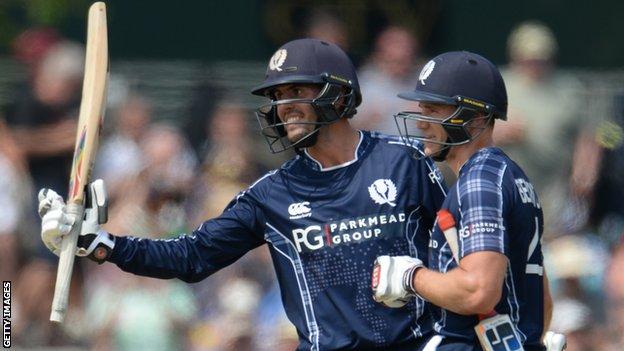 'It's the England and Wales Cricket Board'
Ireland was awarded full membership of the International Cricket Council (ICC) in June 2017, while Scotland is an associate member with one-day international status.
In contrast, Glamorgan are part of the England and Wales Cricket Board (ECB), while a Wales amateur side plays in the western division of the Minor Counties Championship.
"A decision was made about 20 years ago Wales was going to be part of the ECB and we benefit massively from that," said Morris.
"We stage international cricket matches in Cardiff and have developed a fantastic stadium here because of it.
"We have been awarded a T20 franchise side from 2020 until 2024 and we are geared to hosting the biggest internationals here.
"If we were not part of the ECB we would not have those benefits, we would not have money to keep this stadium.
"We would also not be able to afford to keep our players in Wales, they would go and play for English counties."
Not natural partners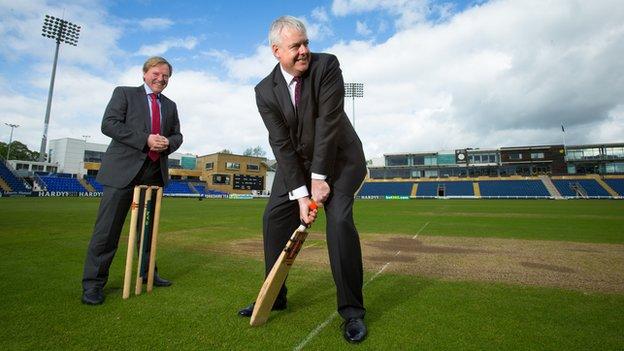 Morris does not believe Glamorgan and Wales could co-exist and says a national team would start on the bottom rung of the ICC competitions.
"I can't see how Glamorgan and Wales would be natural bed fellows," said Morris.
"The ICC matches would be played at the same time as Glamorgan games.
"A Wales team would have to play in ICC competitions and tournaments and start off by playing in something like Division Five of the ICC world league."
Glamorgan are preparing to host the second England and Australia one-day international on Saturday, while India and England will contest a T20 match on 6 July.
They also have four games in the 2019 World Cup, eight limited overs international matches between 2020 and 2024, and have been awarded a franchise for the new domestic T20 tournament which starts in 2020.
Morris believes international matches could be taken away if there were moves for a Wales team.
"We have got two marquee games this year which are both full houses," said Morris.
"In the future if things were to change, I can't see why the ECB would award us any international matches that England would play in and certainly not a franchise."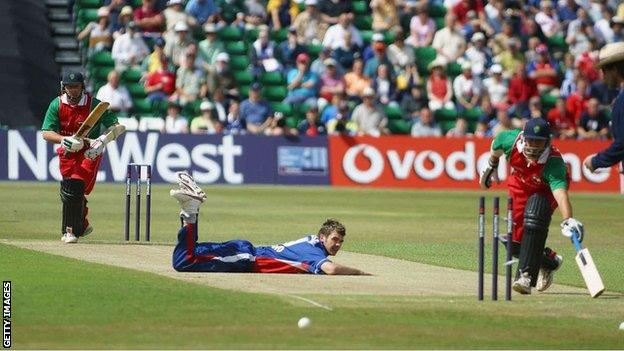 Ongoing review
Glamorgan were given £2.5m compensation by the ECB board in exchange for not applying to host Test matches between 2020 and 2024 with only limited overs international matches now being staged at Sophia Gardens.
"We are delighted to have an international itinerary over the next six years," said Morris.
"We want the people of Wales to watch the best players playing.
"The international programme provides that and the franchise will be exciting to come and see."
The ECB have since commissioned a review into the payment.
"That is just about to start but we have no further update," said Morris
"As far as we are concerned we have an agreement with the ECB and that is done and dusted."
Morris is preparing for Glamorgan to host the second game of the one-day series after England won the opening match at the Oval by three wickets.
"We have been fortunate to host England and Australia matches here in Cardiff before and it promises to be another great occasion," said Morris.
"England like playing in Cardiff. Their results over a long period of time have been good and they rarely lose here."
Australia are set to include Glamorgan batsman Shaun Marsh in their ranks.
"Everybody was slightly surprised Shaun was called up because he had not played one-day international cricket for Australia for a period of time," said Morris.
"He is a fine batsman and it's great to have a Glamorgan player walking down these steps in an international match."