Heino Kuhn: Kent South African batsman agrees extended contract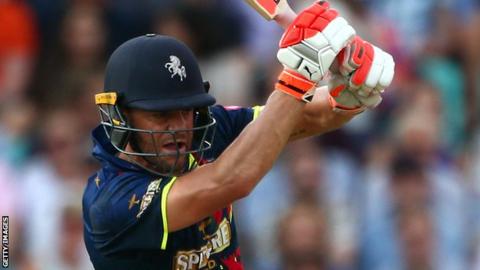 Kent batsman Heino Kuhn has agreed an extended contract after a successful first season with the county.
The 34-year-old South African, who joined as a Kolpak signing in March, has scored nearly 1,300 runs in all competitions this season.
He scored four centuries and one half-century in Kent's run to the One-Day Cup final in June.
"I took the move in my stride, I'm a positive person, but it's gone even better than I expected," he said.
Kuhn played four Tests for South Africa against England last season, but struggled for runs in their 3-1 series defeat.
But following his decision to surrender his international status in the winter, Kent have benefitted from his stellar form and awarded him his county cap in June.
"I know I can play and I'm happy it's gone so well," Kuhn said. "It's a great feeling to have so much support from Kent members."