New Zealand Cricket rejects request to tour Pakistan for first time in 15 years
Last updated on .From the section Cricket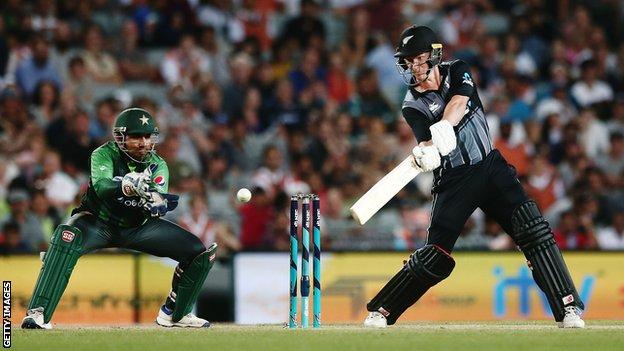 New Zealand have rejected a request to tour Pakistan for the first time since 2003 because of security concerns.
The Black Caps will play Pakistan in a series in the United Arab Emirates in October and Pakistan had asked for the Twenty20 matches to be on home soil.
Pakistan have played their home matches mainly in the UAE following an attack on the Sri Lanka team in 2009.
"We decided circumstances weren't right for us to tour at the moment," said New Zealand Cricket chairman Greg Barclay.
"At the end of the day it came down to following the [government] advisory and the security reports we'd obtained.
"There's no doubt Pakistan are disappointed. I think they saw a tour by a country like New Zealand as being a great precedent for them to start to build an international programme back in Pakistan."
New Zealand's last visit to Pakistan was 15 years ago, a year after their previous tour ended early when a bomb exploded outside their hotel in Karachi.
In April, West Indies became the first team to tour Pakistan in nine years.