Alan Price: The 80-year-old Staffordshire cricketer who has not yet left the crease
By Mamadou Ndiaye
BBC Kick-off reporter
Last updated on .From the section Cricket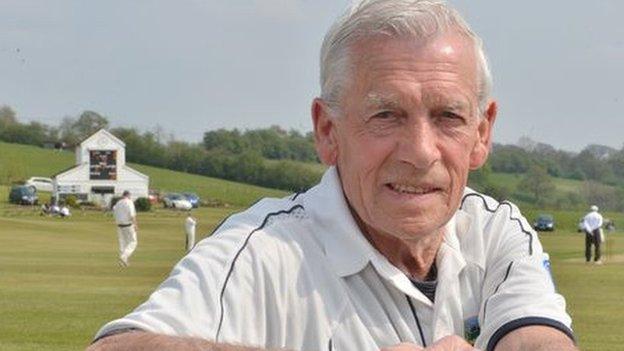 Alan Price is living proof of the fact that age is just a number and that if you have a passion for a sport you can still be a part of it - even at 80 years old.
Yet he was 56 before he even started playing the game.
A plumber by trade, after almost making it as a professional footballer, he was attending a game as a spectator when he was called from beyond the boundary edge to field a substitute.
And, from being 12th man that day, he has been part of the XI ever since for his local club Knypersley, playing almost every Sunday in the Stone and District League.
"We've got a picture of him hanging at our club," says fellow long-serving Knypersley member Alan Smith.
"Everybody loves him and respects him in this league, especially the opponents that he plays against.
"Even when he plays away from home people applaud him into the pitch, which shows how much they admire him and how well he gets on with everybody.
"He still gets wickets and bowls, but his main attribute is that he encourages everybody and helps youngsters improve."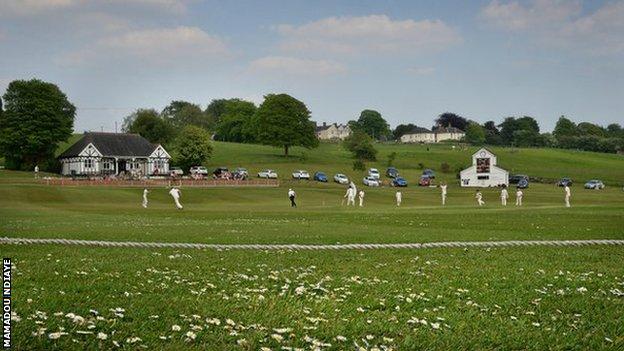 Since reaching the age at which most people start claiming their pensions, Price has taken 243 wickets at an average of 16.07 - the fifth-best total in the league in that time.
The highlight was his best bowling figures of 7-32 against Burslem in June 2014.
But he has also had 17 other five-wicket hauls and, in 2017, he had his highest haul of scalps in any Stone league season - 38, at an average of 13.08, putting him fifth in the league bowling averages for the season.
"I don't know Alan personally," said league secretary David Powell. "But his last performances over the past 10 years while in his seventies are phenomenal."
Team-mate Liam Hopkins added: "It's unbelievable that he is still so valuable on the pitch despite his age.
"He's an example to all of us because if he's able to perform so well at his age we should be able to do it too."
Captain Rob Wilding said: "Our opponents have massive respect for him wherever we go. Before every game they always ask if he's playing because they know he gets the most wickets in our team."
Since he was a child, Price has always had a great passion for sport.
"When I was young I used to play football," he said. "I spent a season with Port Vale and even had a trial for Aston Villa.
"Then one day I was here watching Knypersley play. A player got injured, so I had to come on for him. I haven't stopped playing cricket ever since."
In that time, he has become like a father figure for the younger players, who are amazed by all the energy and enthusiasm he still has.
"The main lesson I learned from him is to always keep going and never give up," says second XI player Stephanie Butler.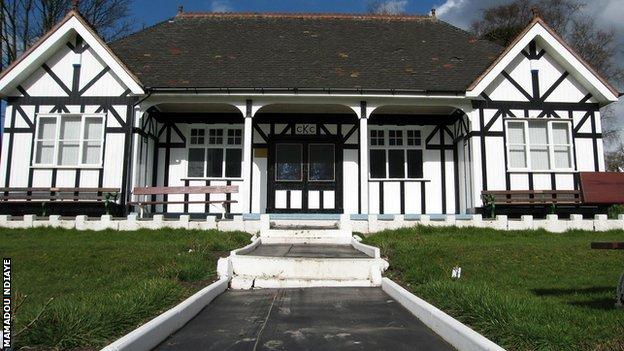 "I've known him for a while now and he's always helped me on and off the pitch to improve as a player and a person."
It also helps that Alan's wife Sheila supports her husband of 34 years, helping prepare the tea for the players on match days, as well as her role of club treasurer.
"I've been treasurer for nearly 25 years and I still enjoy it to this day," she said. "I like doing the shopping and preparing the tea for the players
"Ever since I've known him, Alan has always been involved in some sport. He still plays golf every week. He's very lucky to still be as fit as he is given his age."
But just how much longer can he go on for?
"I think the fact that I work as a plumber has helped my longevity by keeping me fit during all these years," said Price.
"I now have to have a little operation to fix a kidney problem, but I hope to back on the pitch soon."