Quiz: Can you name England's 25 Test players in the past year?
Last updated on .From the section Cricket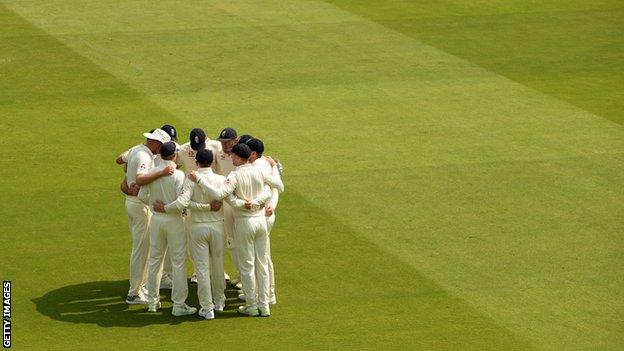 England's Test series win over India was their first for almost a year.
In that time, they have fielded 25 different players. How many do you think you can name?
You are looking for any player who has played Test cricket for England going back to the final Test against West Indies at The Oval last September.
You have three minutes. And your time starts... now.
Can you name all England's Test players in the past year?
Want to test your cricket knowledge further? Why not try our Cook's opening partners and county overseas player quizzes?