England v India: Can anyone solve England's top-order problems?
By Stephan Shemilt
BBC Sport at Southampton
Last updated on .From the section Cricket235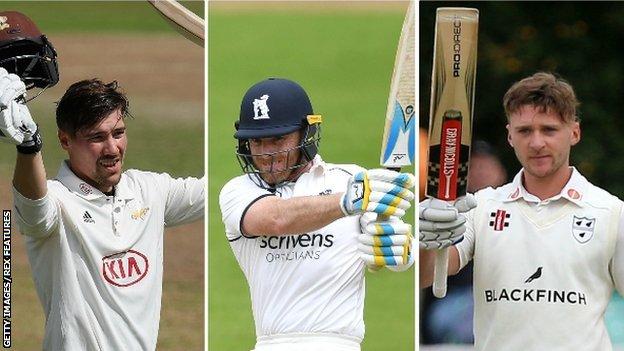 Even though England won the fourth Test against India to clinch the series, the problems with their top order refuse to go away.
In Southampton, they have found themselves 86-6 and 92-4, continuing a run that has seen them lose their fourth wicket with less than 100 runs on the board in 33 of their past 64 innings.
They have already tinkered with the line-up this summer and made changes midway through the Test this week. With Moeen Ali promoted to number three in the second innings, Joe Root became England's fourth number four of the summer.
If England choose to make changes for the final Test at The Oval, possibly omitting opener Keaton Jennings or moving Moeen back down the order, 20-year-old Ollie Pope could be drafted back in to the side.
BBC Sport casts an eye over the options if national selector Ed Smith decides to look further afield.
Rory Burns
Age: 28; County: Surrey; Style: Left-hand batsman
2018 County Championship, Division One: 961 runs, average 64.07
First-class career: 7,203 runs, average 43.92
Surely the next cab off the rank after reaching 1,000 first-class runs for the fifth consecutive season.
However, there is a feeling that England are not convinced by Burns, who has an idiosyncratic technique that involves what looks like a glance to mid-wicket as the bowler runs in.
Still, if England continue to ignore Burns, what does that say about the value of consistent run-scoring in the County Championship?
Mark Church, BBC London: "Burns has got better season upon season and is in rich form. People talk about his quirky technique but it doesn't matter what you look like. Just ask former South Africa captain Graeme Smith.
"He is a strong character and knows his game. England finally gave him the Lions debut he deserved earlier this summer. Now it's time for his full England debut be it at the end of this summer or during the winter.
Will England pick him? If Keaton Jennings is axed, it must be Burns to make a debut on his home ground.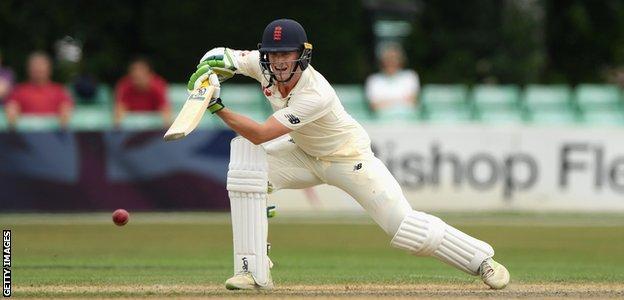 Nick Gubbins
Age: 24; County: Middlesex; Style: Left-hand batsman
2018 County Championship, Division Two: 364 runs, average 40.44
First-class career: 3,271 runs, average 35.94
A well-spoken, impressive character who has been hampered by injuries over the past year or so.
Gubbins made 1,600 runs in the summer of 2016, but problems with both hamstrings restricted him to eight first-class matches last season and six this summer, leaving him yet to revisit the heights of Middlesex's Championship-winning campaign.
He is in the queue for an England spot, but others are probably ahead.
Kevin Hand, BBC London: "Gubbins is a positive opening batsman who has been on England's radar since he was named Players' Player of the Year at the tender age of 22 in Middlesex's title-winning season.
"He impressed the England selectors greatly in the winter while appearing in the North-South series, but a hamstring injury ended his tour early and delayed the start of his summer. He has topped the Middlesex averages since his return and has batted with authority alongside former England opener Sam Robson."
Will England pick him? Not now, but a likely Lions tourists over the winter.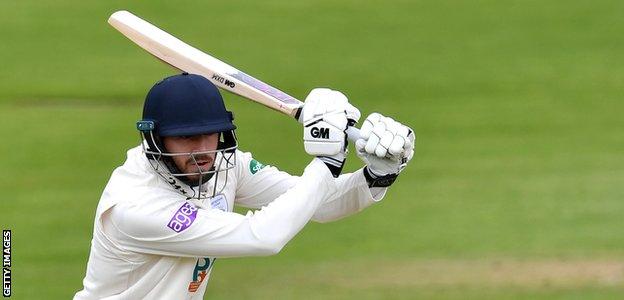 James Vince
Age: 27; County: Hampshire; Style: Right-hand batsman
2018 County Championship, Division One: 903 runs, average 50.17
First-class career: 9,103 runs, average 39.28
Test career: 13 Tests, 548 runs, average 24.90
There was derision from some when Vince was named in the Ashes squad and further raised eyebrows when he was called up as cover for Jonny Bairstow in Southampton.
However, Vince made 76 in his most recent Test innings and, after he was dropped, did what the selectors asked and scored plenty of runs for Hampshire.
He is clearly still in England's thinking and, if the penny of how to make runs in Test cricket has dropped, he has the talent to succeed.
Jonathan Agnew, BBC cricket correspondent: "I've always been frustrated by Vince, because he can play. What bothers me is the similarity in the way he keeps getting out, edging to the cordon.
"Everyone I speak to who has played against him say he is a good player. If he gets another chance, he is fortunate, and must demonstrate patience if he is to take it."
Will England pick him? May well be worth one final chance.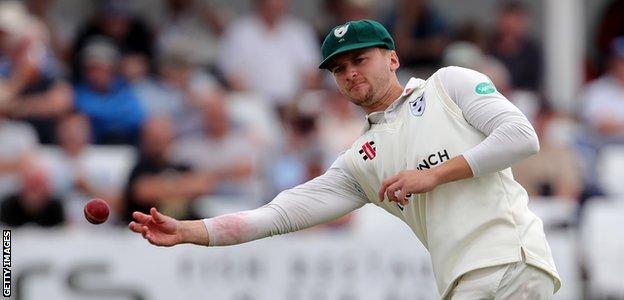 Joe Clarke
Age: 22; County: Worcestershire; Style: Right-hand batsman
2018 County Championship, Division One: 693, average 40.76
First-class career: 3,676 runs, average 41.30
Made his first-class debut three years ago and it feels like he has been tipped as a future England batsman ever since.
Clarke's second year in first-class cricket, 2016, was stellar containing six centuries. Since then, his average has regressed to around 40 - a mark which England coach Trevor Bayliss says does not suggest success at Test level.
At the moment, there is no evidence to suggest he is definitely better than the players already in the England team.
Ged Scott, BBC Sport: "Clarke has been highly thought of since emerging from the England Under-19 side. Always an attractive sight when he gets in, a good driver of the ball and plays straight - he has made his mark both in the Championship and Worcestershire's T20 and one-day teams.
"Clarke has the advantage of having worked for so long with Kevin Sharp, the man credited with inspiring England captain Joe Root in his early development for Yorkshire and now Worcestershire coach."
Will England pick him? One for the future, not the present.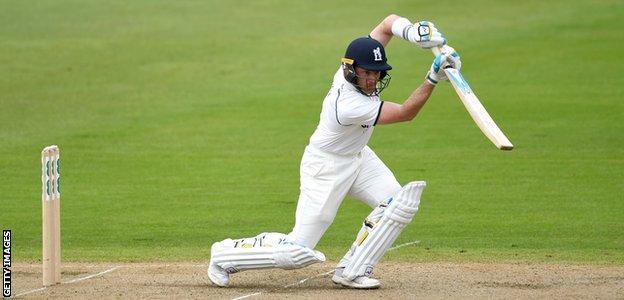 Ian Bell
Age: 36; County: Warwickshire; Style: Right-hand batsman
2018 County Championship, Division Two: 871 runs, average 62.21
First-class career: 20,100 runs, average 44.07
Test career: 118 Tests, 7,727 runs, average 42.69
The thought of Bell returning to Test cricket for the last match of the summer at The Oval evokes memories of the campaign to have Mark Ramprakash reinstated for the 2009 Ashes finale.
It is a romantic idea, especially with Bell himself saying he has rediscovered his game after a couple of years struggling for Warwickshire.
He has runs to his name, but three of his four centuries this season have come against Division Two bottom side Glamorgan.
Clive Eakin, BBC Coventry & Warwickshire: "By his own admission, Bell struggled to deal with not being part of the England set-up last summer. But he has come back with renewed vigour this season.
"He has come to terms with the likelihood that his illustrious England career is over, but he is keen to remind us he hasn't retired from Test cricket. While he is not expecting the call, he would accept it if it came."
Will England pick him? A lovely idea and one that has some merit, but ultimately unlikely.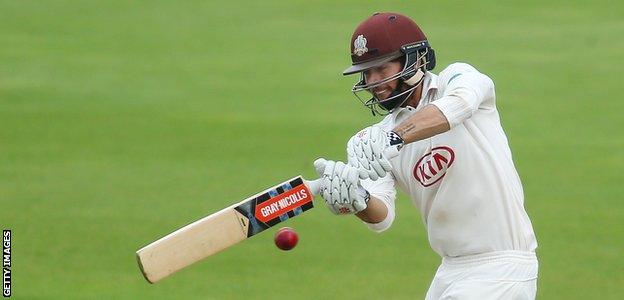 Ben Foakes
Age: 25; County: Surrey; Style: Right-hand batsman & wicketkeeper
2018 County Championship, Division One: 502 runs, average 45.64
First-class career: 4,430 runs, average 41.79
There were some who thought Foakes should have been given a chance during the Ashes, with or without the gloves, but he was ultimately left carrying the drinks.
One of the best keepers in the country, he has averaged more than 40 in every English summer since 2014. However, he is without a century this summer and has even had his route as a keeper blocked by Jos Buttler.
Mark Church, BBC London: "Foakes' glovework has once again been impeccable this season. He may not have scored the weight of runs this summer against the red ball but he has a tremendous cricketing brain and adapts to the situation he is confronted with.
"Many feel he should have made his England debut during the Ashes and he is a class batsman and a world-class keeper."
Will England pick him? England have enough keepers. They need specialists.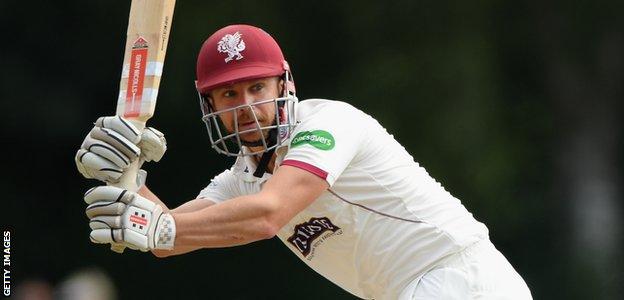 James Hildreth
Age: 33; County: Somerset; Style: Right-hand batsman
2018 County Championship, Division One: 833 runs, average 49.00
First-class career: 16,018 runs, average 43.40
It is hard to think of a better batsman in county cricket who has not played for England and, if he was not approaching his 34th birthday, Hildreth would be right in the mix for a Test call-up.
The accusation is that runs at Taunton are easier to come by than most places, but that has not been the case in recent seasons. Indeed, Hildreth's strength against spin bowling might make him a contender for a winter place.
Hildreth has 43 first-class centuries. Could he follow the Australian examples of Mike Hussey, Chris Rogers and Adam Voges to find Test success late in his career? He would also be useful in England's iffy slip cordon too.
Stephen Lamb, BBC Somerset: "What has been lacking in Hildreth's game until recent seasons is the consistency of run-scoring which would have made his international credentials impeccable. While he possesses all the shots, he is at his most prolific in the arc between extra cover and backward point, where supple wrists and fluent timing regularly supply strokes to savour.
"He is a true Taunton favourite, on account not only of his batting watchability but also his excellence in the field, where he remains rapid, reliable and versatile."
Will England pick him? His time may well have passed, but if England sprung a surprise, Hildreth probably wouldn't let them down.