Guernsey name Island Games cycling team
Last updated on .From the section Cycling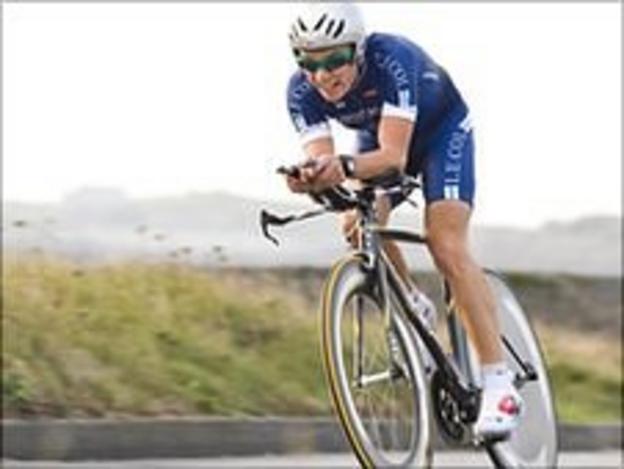 The team named to represent Guernsey in cycling at the 2011 Island Games in the Isle of Wight has been described as the "strongest team ever".
Gary Wallbridge, one of the team managers, said: "I'm confident we have a strong team, but we just don't know about the competitors."
The 15-strong team includes a number of new caps, including Sam Herridge.
The former Commonwealth Games swimmer is competing in her third discipline at the Island Games.
Herridge, who also turned her hand to triathlon, joins Ann Bowditch and Karina Bowie in the women's road race team.
Bowditch is the only cyclist to be competing in two disciplines as she teams up with Frankie Middleton and Carol-Ann Stapley in the mountain bike races.
The Commonwealth Games team of Tobyn Horton, Josh Gosselin and James McLaughlin are reunited, along with Dan Arblaster and Matt Osborn, to compete in the men's road race.
Rob Smart and Danny Shaw lead three new caps, Mike Serafin, James Roe and Andy Colver, as they form the men's mountain biking team.