Zak Dempster hails hard Durham Tour Series course
Last updated on .From the section Cycling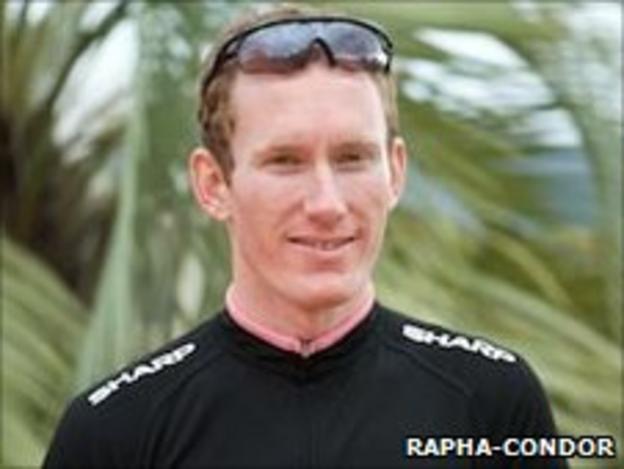 Rapha Condor Sharp cyclist Zak Dempster says the the Durham leg of the Halfords Tour Series is the toughest he has encountered in his professional career.
"A route like this is the hardest criterium course I've ever raced," Dempster told BBC Newcastle.
"I'd go so far as to say the hardest competitive criterium in the world."
Last season Dempster was in and around the podium, securing the runners-up spot at Exeter, but failed to secure a first-place finish in 2010.
"It feels really good, last year we won a few rounds as a team, and it's great to be a part of that but it's nice to have an individual win," Dempster added.
"The important thing is for Rapha Condor Sharp to be competitive in the team standings.
"We just finished a race in the west of France right near Germany in Lorraine on Sunday, so we only had a day to recouperate and we were only running at 80% power.
"It's an important race for confidence."