Andy Colver stays top in Tour of Guernsey
Last updated on .From the section Cycling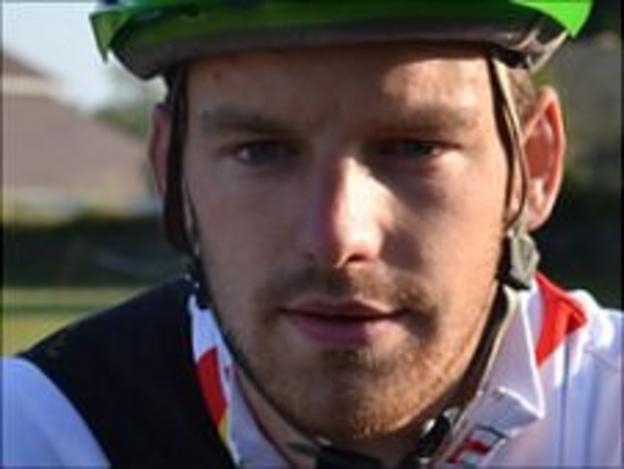 Andy Colver remained at the top of the league table after securing the fastest time in the third stage of the Tour of Guernsey, on the DupHill at Petit Bot.
The challenging stage consisted of a combined hill climb and downhill race on a wet, newly created course.
Colver posted a time of four minutes eight seconds before he headed off to the official Island Games reception.
With many other riders at the reception Alex Wilson provided the only challenge finishing just nine seconds adrift.
James Harrison made use of his technical skills in the tricky downhill section to take third place with a time of four minutes 24 seconds.
Dave English's downhill experience saw him through a tight battle with Steve Smith for victory in the veteran's category to maintain his overall lead.