Andy Colver wins final stage of Tour of Guernsey
Last updated on .From the section Cycling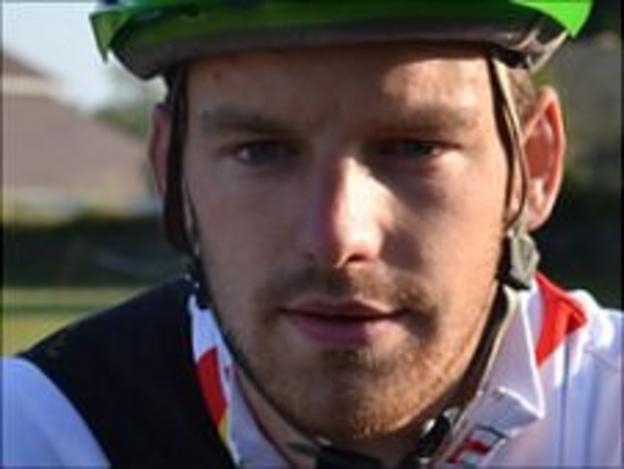 Andy Colver sealed victory in the Tour of Guernsey with a convincing final stage win in Sunday's cross country.
Colver only had to start the race to ensure his overall first place after he won the sixth stage time trial.
He said: "There's been some technical sections, perhaps more than previous years and I think that's why I've done quite well.
"Also the weather this week has made some of the courses quite atrocious to ride."
Gary Robert edged out James Priest in the fight for second place overall by finishing third.
Alex Wilson finished second in the cross country but having missed a couple of races had to settle for fifth behind James Harrison.
Dave English took the veteran category having faced strong competition from Steve Smith and Andy Wilson throughout the tour.