Nick Corlett claims Elite Class XC victory at Conrhenny
Last updated on .From the section Cycling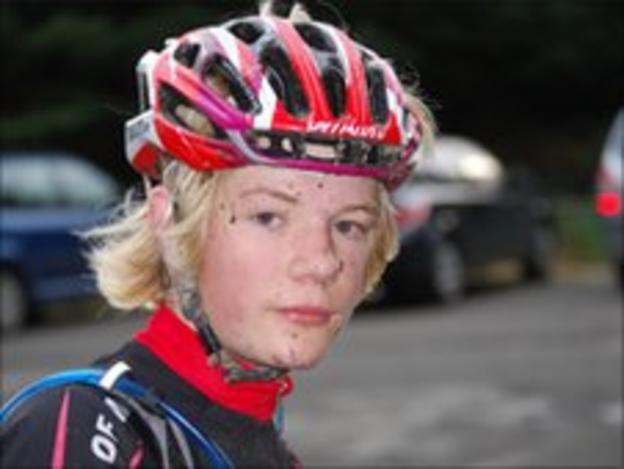 Nick Corlett claimed the Elite Class victory in the fifth round of the Bikestyle Evening XC Series at Conrhenny Plantation on Monday.
Corlett completed the five-lap race 29 seconds ahead of Ronan O'Toole with Lee Clayton in third.
Ben Corkill won the Sport class in a time that would have placed him third overall, followed by Mark Tuson and David Radcliffe.
Marie Morgan was the leading lady and seventh in the Sport class.