End-to-End: Nick Craig takes fourth Isle of Man title
Last updated on .From the section Cycling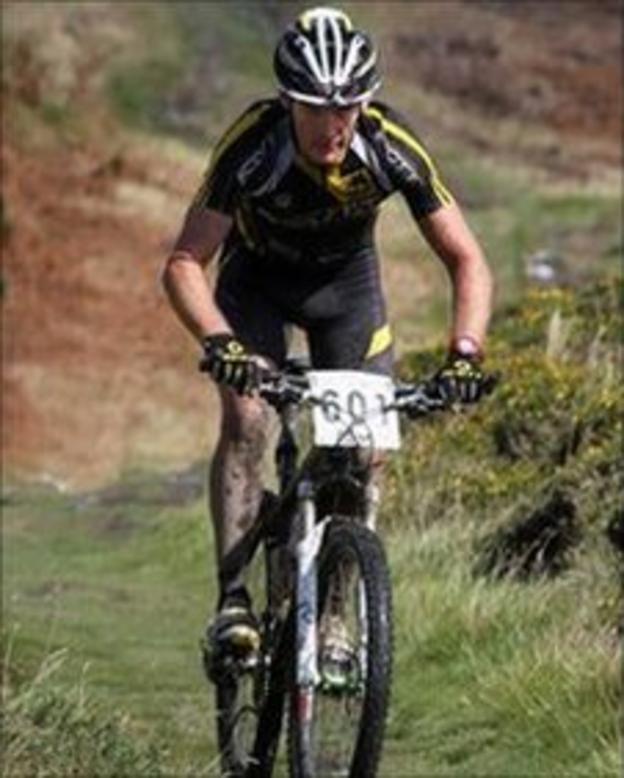 Former Olympian Nick Craig won his fourth consecutive Manx End-to-End mountain bike title on Sunday.
Despite heavy rain in the morning, the 42-year-old from Hayfield, Derbyshire, finished the race in two hours, 53 minutes and 17 seconds.
Manxman Elliot Baxter finished in fourth place, behind Neal Crampton in second and Matt Clinton in third.
In the women's race, Isle of Man rider Jacqui Fletcher won in a time of just over three hours and 50 minutes.
Steve Honeybone of the Manx End-to-End Committee told BBC Isle of Man: "So many people help to make the event a success.
"The passion and dedication of the organising committee and the helpers all make the whole day the success that it is, and I feel that it can only go from strength to strength."
A record 1700 competitors signed up to take part in the event, with participants coming from Singapore, Australia, South Africa, Israel and Sweden for the gruelling 46-mile race.
More riders completed the course than ever before, with 1063 competitors riding from the Point of Ayre in the north of the Island to Cregneash in the south.