World Road Cycling: Chris Boardman's guide

By Chris Boardman
BBC Sport summariser and Olympic gold medallist
Last updated on .From the section Cycling
Great Britain's road cyclists head to this week's World Championships in Denmark with a chance of winning all four major titles - the men's and women's time trials and road races.
BBC Sport's summariser in Copenhagen, Olympic gold medallist and three-time Tour de France yellow jersey holder Chris Boardman, previews the week's racing.
THE COURSE
Relative to recent World Championships, the road race course around Copenhagen is incredibly flat. It's an urban course, well-protected so the riders won't have too many problems with the wind. The racing will not be wind-defined.
There are twists and turns, and rain and leaves on the road could be an issue, but on the whole it looks like a sprinter's race. It will be a difficult day on which to get away, and good course for setting up a chase.
It all points towards a bunch sprint - if Mark Cavendish could have designed a course, this would be it.
THE GREAT BRITAIN TEAM
This is the best men's team Britain has ever had. If it's possible to muster those troops purely in support of Cavendish - and I'm sure it is - then they have a fantastic opportunity here.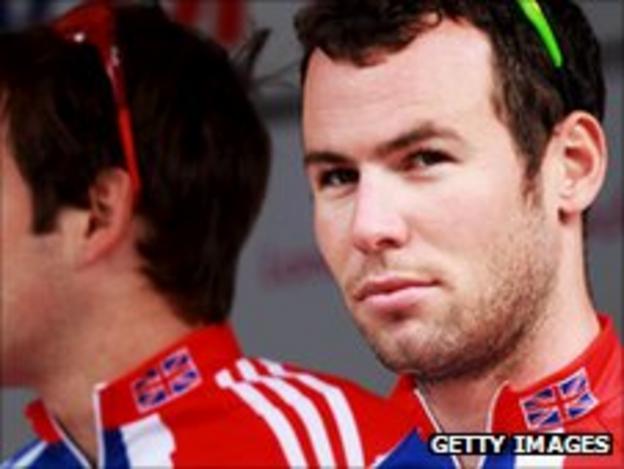 They are not Cavendish's HTC-Highroad team; they have not been drilled in doing that lead-out job for Cavendish but the elements and the potential are there.
They know each other well, they get on well, they work well tactically, technically and physically.
There is a hell of a lot of pressure for Cavendish, but it is quite clear that this is his best opportunity ever.
In the women's team there is real variety, with as many as three contenders in the road race in Emma Pooley, Nicole Cooke and Lizzie Armitstead, but hey need to make a decision on how to play the race. They've got a lot of resource but if everybody rides as individuals it won't work out.
BRITAIN'S CONTENDERS
Mark Cavendish - With what I have said about the course in mind, there's something that always rings alarm bells with me in situations like this. When one man stands out, it is in the interests of the vast majority of riders not to let him arrive at the line for the bunch finish.
No matter how well he plays it, everyone will keep attacking because he's there. That was the death of him at last year's Commonwealth Games.
The second factor that rings alarm bells is the time of year. The World Championships is often a case of the best left standing rather than the best cyclists - it's months after the Tour de France, the weather has turned, some riders made it through the Tour of Spain, the Vuelta a Espana in preparation and some, like Cavendish, did not.
The condition people are in is just as important, if not more so, than the people riding. But Cavendish still has the favourite tag for me, with the strongest team and on the best circuit he'll ever have.
Bradley Wiggins - He will be aiming for victory in Thursday's time trial then be asked to play a key support role for Cavendish in Sunday's road race but his success here depends on how he coped with the Vuelta, where .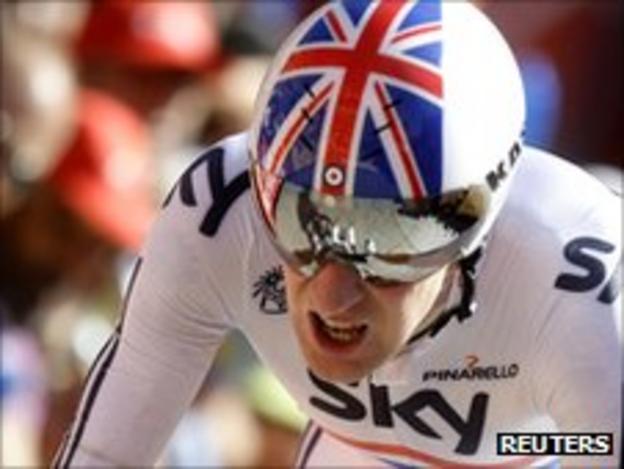 For someone who has been the top dog, he is suddenly being challenged at his own game by Chris Froome, who finished second in Spain, ahead of him. That's not an easy thing for Wiggins to have to deal with.
He has had a long and turbulent year with his crashes in the Tour but he fought on in the Vuelta and physically he has come through the year in great shape. Now it depends how much his mind is in it.
Chris Froome - Froome made a huge breakthrough in the Vuelta, not just in terms of his performance but his consistency throughout. The fact that he rode a good time trial, rode well in the mountains, rode tactically well and bravely, made him very attractive to a number of different teams.
He will be on a high now. But, being the kind of guy he is, I don't think he'll have any problem putting all that down in support for Cavendish. He is a massive asset to have here.
Although Froome finished ahead of Wiggins in the Vuelta time trial, it is still Wiggins who races that event in Denmark, alongside David Millar.
It's a great problem to have when there are that many contenders for the spot. And if you put them both in the race, I would still have my money on Wiggins. I think the selection is just.
Emma Pooley - She has had an excellent year and comes to Denmark as the defending time trial champion, but I wouldn't write her off for Saturday's road race either.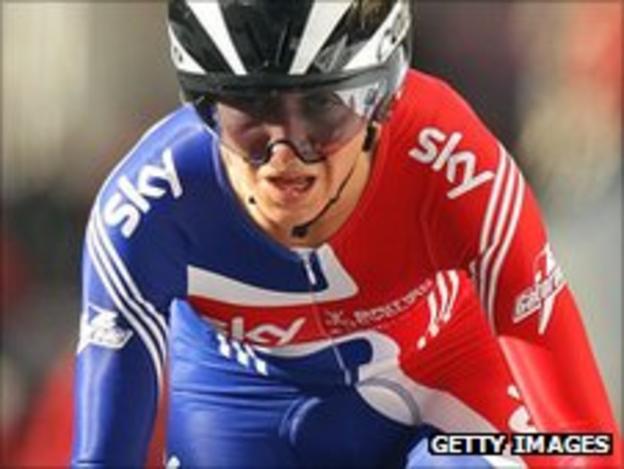 It's not a great course for her but she's so tenacious that she's in the mix for the road.
This is quite a good course for Nicole Cooke, who may be given an opportunity now, but then Lizzie Armitstead has got to be due a turn soon - she has been so close. It is not the ideal course for her either but at some point she's got to be given a shot.
THE RIVALS
Belgium's Philippe Gilbert is the de facto single-day specialist of 2011, and he has made it clear that his aim is victory here. He's very consistent and comes up predictably in great form.
You have a number of riders behind Gilbert who can take an opportunity but, on a good day, you have to put money on Cavendish in the road race.
For the men's time trial, German Tony Martin is on form and has been all year, quietly winning races while general classification battles raged around him. But the time trial is very technical and could get opened up again. It'll be a fascinating World Championships.