Riccardo Ricco loses appeal over suspended sentence
Last updated on .From the section Cycling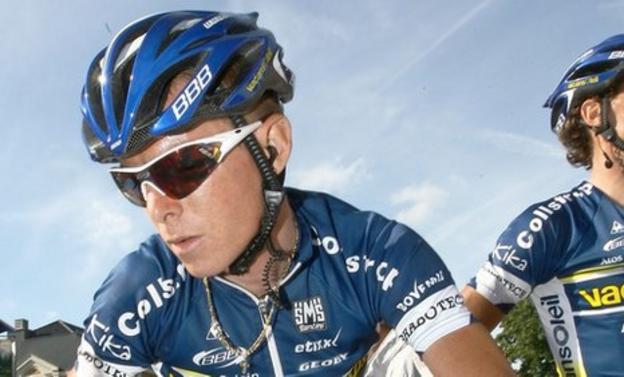 Italian cyclist Riccardo Ricco has lost his appeal against a two-month suspended prison sentence for doping during the 2008 Tour de France.
A Toulouse court upheld the June 2010 verdict, when Ricco was found guilty of "using a poisonous substance".
Ricco tested positive for Cera, an advanced version of the banned blood-booster EPO, after winning two mountain stages on the 2008 Tour.
Ricco has five days to appeal against the latest court ruling.
Ricco's lawyer Annamaria Tripicchio-Rogier tried to get the charges dropped because Ricco had already been charged by a court in Italy in February 2010.
She said: "We're not pleading in favour of doping, far from it. Mr. Ricco made a mistake and admitted it.
"But given the fact he's already been condemned for the same thing by an Italian court, he can't be condemned again by another tribunal."
Ricco also lost his appeal against a fine of 3,000 euros (£2,600).
Ricco had won two stages of the 2008 Tour before he was disqualified. He served a 20-month ban and was also tried and fined 5,710 euros (£4,930) by a court in Padua.
Ricco has not raced since being investigated by Italy's anti-doping body over reports he performed a blood transfusion on himself at his home near Modena in February.
He was subsequently sacked by his Dutch team Vacansoleil-DCM after the incident.