London 2012: Britain's Beijing velodrome heroes - where are they now?
By Ollie Williams
BBC Olympic sports reporter
Last updated on .From the section Cycling
Of the 14 riders named in Britain's track cycling squad for the Beijing 2008 Olympics, 13 won medals.
Between them they took seven gold, three silver and two bronze medals to top the sport's Olympic medal table by far, in one of the most dominant performances from any nation in a single sport at the Beijing Games. Seven of track cycling's 10 gold medals went to Team GB.
Four years later, the British squad for this week's World Cup in London's brand new Velodrome - billed as a dress rehearsal for August's Olympics - retains eight of the 14 Beijing superstars.
What happened to the other six? Which young guns have replaced them? And how prepared are Britain's seven Olympic champions to defend their titles?
THE SIX MISSING BRITS
Bradley WigginsGold, men's individual pursuit and men's team pursuit
Wiggins is still a huge factor in the British Cycling elite programme, but his formidable energy is being channelled into the road cycling events at this summer's Olympics.
The 31-year-old has become the lynchpin of Team Sky, Britain's ambitious road cycling programme, in the wake of his success in Beijing. He rode to fourth in the 2009 Tour de France prior to joining Team Sky, while a crash forced him out of the 2011 event.
Having won medals on the track at Sydney 2000, Athens 2004 and Beijing, London 2012 will mark a departure for Wiggins as he focuses on time trial gold and delivering GB team-mate Mark Cavendish safely to the line for the Olympic road race title.
However, British Cycling performance director Dave Brailsford would not completely rule out a track appearance for Wiggins this summer.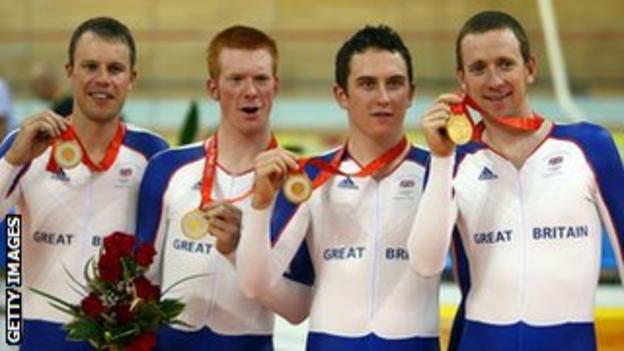 "I don't think you'd ever rule out Bradley from a team pursuit, he's so good," Brailsford told BBC Sport. "But there's only so much you can do and if you try to go for too many things, we know from the past - where we've done that - you start to dilute your opportunity to win one thing."
Paul ManningGold, men's team pursuit
Manning earned himself a place in British Cycling's hall of fame as he helped GB to gold in the team pursuit, but that was also his last race in British colours.
Now 37, Manning has turned to coaching and is credited with playing a large part in the development of the current world champion British women's pursuit squad.
"It's different," Geraint Thomas, who rode with Manning to gold in Beijing, told BBC Sport as the team entered the London velodrome for the first time. "Paul's sat there in his coaching uniform rather than with us in our kit. It's strange."
Rebecca RomeroGold, women's individual pursuit
Romero, 32, completed an incredible double when she rode to victory in the Beijing Velodrome in 2008, four years after winning a rowing silver medal as part of the GB quadruple scull at Athens 2004.
But her event, the individual pursuit, was wiped from the Olympic calendar by world governing body the UCI in a major shake-up the following year, and Romero struggled to make any headway in the team pursuit, where competition for places proved fierce and GB had started to settle on a line-up that has since earned the world title.
Romero left the sport in October 2011 and has now devoted herself to the new challenge of Ironman triathlon.
Jamie StaffGold, men's team sprint
Staff's retirement from track cycling, following one of the performances of the Beijing Games to win team sprint gold alongside Chris Hoy and Jason Kenny, caused British Cycling a major problem.
For some years Staff had held the record as the fastest 'man one' in the team sprint, the rider who drives the team forward in the opening lap, whose performance is crucial to the ability of the others to deliver gold later in the race.
Without him, GB embarked on several years of experimentation, moving Kenny and Hoy up and down and circulating others in and out of the line-up, trying to find a formula that would replicate the success enjoyed with Staff.
Only now, with the introduction of Ross Edgar as man one, does British Cycling believe it may have found a solution.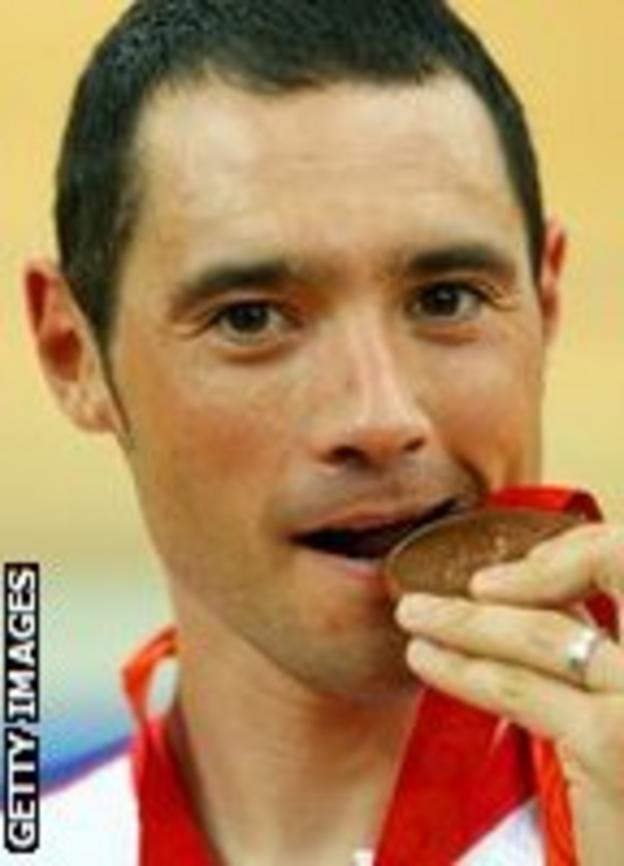 Staff now lives in California and coaches top American sprint track cyclists. He briefly made headlines in 2010 when he accused Shanaze Reade, British prodigy in Staff's former sport of BMX, of living "in la-la land half the time".
Chris NewtonBronze, men's points race
Newton raced for Great Britain on the track at four Olympic Games, making his debut at Atlanta 1996, before retiring in the aftermath of bronze in Beijing.
A former team pursuiter, he moved to the points race for the 2008 Olympics, a discipline that has now been scrapped at Olympic level.
Following the Games he announced his retirement and moved into coaching. He now plays a leading role in coaching Britain's academy endurance cyclists.
Mark CavendishEighth place, men's madison
When he joined road cycling outfit Team Sky in the autumn of 2011, Cavendish was reunited with Bradley Wiggins for the first time since their disappointing eighth-place finish in the Beijing 2008 madison race.
The result, which came after Wiggins had already won two gold medals at the Games, left Cavendish the only member of the 14-strong British track squad to return from Beijing without a medal. The madison was dropped from the Olympic programme in the UCI's 2009 reshuffle of events.
Cavendish has since gone on to great things on the road, picking up the world champion's rainbow jersey and green Tour de France points jersey alongside the BBC Sports Personality of the Year award in 2011.
The 26-year-old put in a rare appearance on the track at an event in Manchester in November 2011, but is otherwise not a feature of the British track cycling programme. His efforts in 2012 will be focused on the Tour de France and subsequently the Olympic road race.
THE EIGHT STILL STANDING
Sir Chris HoyGold, men's individual sprint, men's team sprint and men's keirin
Hoy admits he has not enjoyed all the success he would have liked since his blistering triple assault on the Beijing podium cemented his position as a household name in Britain.
He has come back into superb form so far in this Olympic season but faces a battle even to reach the start line in all three of the events he won in 2008, since new rules for London 2012 limit each nation to one rider (or team) per event, down from two in Beijing.
That means only one of Hoy or team-mate Jason Kenny can race in the individual sprint come August.
"I've not had as much success as I would have wanted over the last couple of years," said Hoy. "But if I were to win gold in London, that would all be forgotten."
Jason KennyGold, men's team sprint. Silver, men's individual sprint
The expunging of Frenchman Gregory Bauge's 2011 results, following a suspension for dope testing offences, rewarded Kenny with a shock elevation to world champion status last month in the men's individual sprint.
When Kenny finished second behind Hoy in the event at Beijing 2008, Hoy told BBC Sport his young apprentice - Kenny is 12 years Hoy's junior - would go on to win gold at the London Olympics four years later.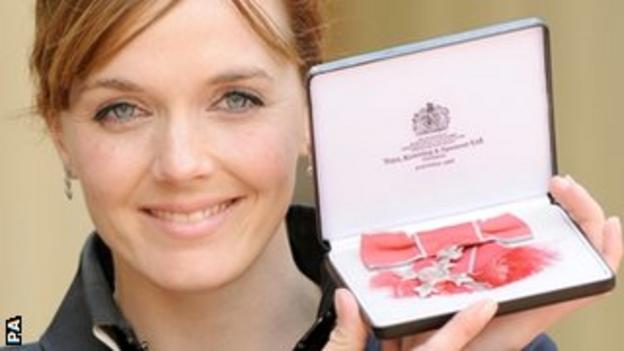 Kenny has since threatened to live up to that prophecy, regularly bettering Hoy in world-class events, although they both face the twin threat of France and Germany for track cycling's sprint medals.
Victoria PendletonGold, women's sprint
While the UCI's changes to the Olympic track cycling programme took away many riders' best events, they rewarded Pendleton handsomely.
Having won gold in the one women's sprint event of Beijing 2008, the 31-year-old is now presented with three glorious chances to win Olympic titles in 2012: the individual sprint and two newly introduced events, the team sprint and keirin (previously only staged for men).
Pendleton's results have ebbed and flowed since Beijing but she and her coaching staff agree she is entering the final months before London 2012 in top form.
Ed Clancy and Geraint ThomasGold, men's team pursuit
Clancy and Thomas joined up with Bradley Wiggins and Paul Manning to form the younger half of Britain's victorious men's team pursuit line-up in 2008.
Now, they find themselves the "elder statesmen" of the GB endurance squad in Thomas's words, leading new talents such as Steven Burke, Ben Swift and Pete Kennaugh.
Clancy, 26, experimented with the omnium event - new to the Olympics in 2012 - post-Beijing, winning world omnium gold in 2009, but has expressed his desire to drive the team pursuit to glory at a home Olympics above all else.
Thomas, 25, has carved out an exceptional road cycling career, joining Wiggins and Mark Cavendish as one of the key talents in the 2012 Team Sky line-up. He held the young riders' jersey for several stages of both the 2010 and 2011 Tours de France.
Ross EdgarSilver, men's keirin
Edgar may prove the solution to Britain's team sprint difficulties since Jamie Staff's retirement from the sport in 2010.
The 29-year-old is by no means new to the GB track scene, having competed at both the Athens and Beijing Games, but his position at the front of Britain's three-man team sprint unit for 2012 is a recent development.
Wendy HouvenaghelSilver, women's individual pursuit
Yet another cyclist to suffer the loss of a discipline at which she won a medal in Beijing, Houvenaghel has done well to install herself at the heart of the women's team pursuit line-up.
Houvenaghel, Laura Trott and Dani King raced to the world title in the team pursuit last year, the 37-year-old's third world gold medal in the event.
Steven BurkeBronze, men's individual pursuit
Burke, 23, rode to bronze in the individual pursuit's Olympic swansong.
With the event gone from the calendar for London 2012, he is instead hoping to secure a berth in the men's team pursuit, in which he will race at the London World Cup.
THE NEW FACES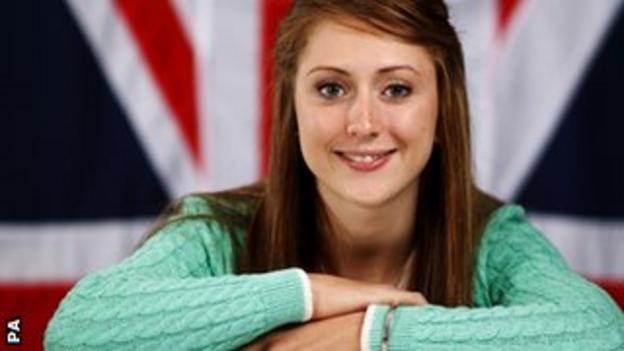 Women's endurance events have been bolstered by the arrival of the omnium and team pursuit to the Olympic programme for London 2012.
That gives Laura Trott the chance to win two gold medals, while team-mate Dani King is battling to take up a place in the team pursuit line-up.
Pete Kennaugh, 22, moves into the men's team pursuit for the London World Cup alongside Team Sky team-mate Thomas. Another of Team Sky's younger Brits, Ben Swift, moves into the men's omnium as Ed Clancy focuses on the team pursuit.
Jess Varnish may be 10 years younger than Victoria Pendleton but their partnership has been years in the making. The women's team sprint is new to the Olympics for 2012 and the British duo look likely to face off with Australia for gold.