Thwaites edges Six in Oxford Tour Series race
Last updated on .From the section Cycling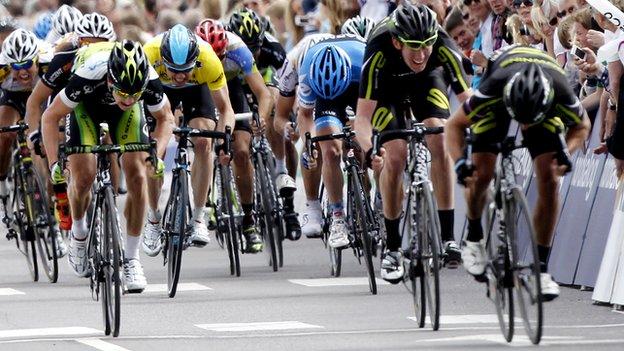 Oxford's debut in cycling's Halfords Tour Series was marked by a win for Scott Thwaites.
Endura Racing rider Thwaites edged out Metaltek Scott's Marcel Six at the end of the one hour race on the 1.4km circuit at St Giles.
Blessed by fine weather, the international-class event brought large crowds on to the city's streets.
Endura also claimed the team prize, extending their lead in the overall standings after three of 11 rounds.