Tour de France 2012: Will Bradley Wiggins win?
Last updated on .From the section Cycling
Bradley Wiggins believes he can become Britain's first winner of the Tour de France.
Earlier this month, he told BBC Sport: "If I put my full energy into it and as much commitment as I did on the track in the Olympics, there's no reason why we couldn't get better than fourth and maybe win."
Wiggins goes into this year's race as one of the favourites, alongside defending champion Cadel Evans of Australia.
So can he do it? This is what a Tour de France winner, two former Tour riders and Wiggins's Team Sky boss think of the 32-year-old's chances.
Ireland's Stephen Roche - 1987 Tour de France winner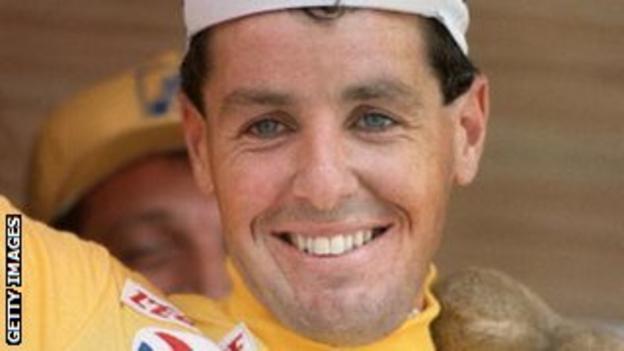 "For the last couple of weeks, Bradley has been putting himself more and more into the favourite's shoes.
"I'm not sure [Luxembourg's 2010 champion] Andy Schleck would have been a contender even without his injury because his form was poor. You can never write off Cadel Evans, because he has a great team around him.
"But Bradley has the upper hand. He's won a lot of races this year, so in some ways the Tour is less important for him. If he gets into tight situations he has already achieved success this year, so there is less hanging on it for him than his rivals.
"Bradley has gone up a notch in my book because he has shown some very good tactical manoeuvres over the past few months. In the past I've been a bit outspoken about him because of comments he's made, making out like he's some sort of pop star, having a go at journalists. But now he handles himself a little differently.
"To be a great champion you have to be respected, and to be respected you have to be respectful in return.
"Bradley deserves to win because he has had a difficult parcours [career], on the track and on the road. He got a lot of criticism because initially he wasn't serious enough, but he's knuckled down over the last four years and he's put in some incredible hours on the road. Hopefully he does it."
Dave Brailsford - British Cycling performance director and Team Sky principal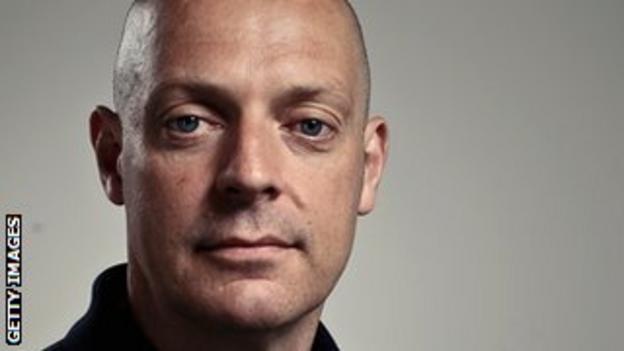 "[Bradley] has matured. He's learnt through his performances how to be a winner, learnt how to be a leader, and his confidence has grown immensely over the last 18 months. His belief in what he's doing is better than it's ever been.
"There are two different psychologies. One is the psychology of getting ready for a big event - the training, the discipline, the hours on the bike, the nutritional control, the managing and organising your whole life around it. Then there's the point where you put the number on your back and you have to change your psychology to one of racing.
"Brad has improved in both areas. He's racing better and his mental approach is better than it's ever been. He's racing at the front at the pointy end of the race. He's happy to be there and his organisation and commitment to his training has been spectacular.
"If you've been successful in the run-up and all things are going well, then its just another bike race and if you start treating it any differently then that's dangerous territory.
"The competition is the same and if we go in with the same calm collected approach we've done in all the races he's won this year that's the way to do it. It's business as usual.
"If you're going to be involved in the highest end of a sport, pick the biggest event and set about winning it and I won't rest until we do that. Ultimately it would be a massive thing for a British rider to win the Tour de France and I would love it to happen."
Graham Jones - former professional cyclist and BBC Radio 5 live commentator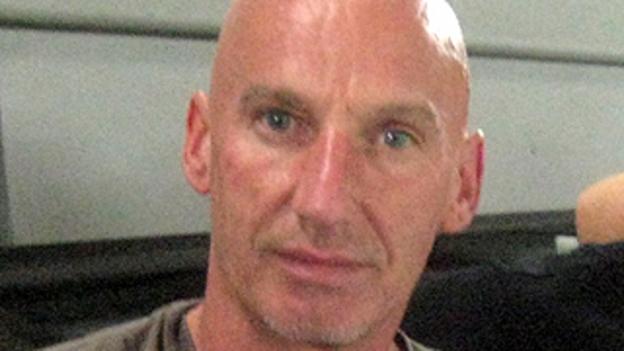 "Bradley Wiggins has become the number one all-round stage racer in the world.
"He has had impressive wins in Paris-Nice,Tour du Romandie and the Dauphine - there is a knack to winning stage races and he is almost unbeatable at the moment.
"It is set up for a Cadel Evans v Wiggins battle with the time trials but I'm leaning towards Evans for the win - his only advantage being that he has won the race and proved he can go the distance.
"Italian Vincenzo Nibali is also a possible candidate while Frank Schleck has been there or thereabouts for a few years but his form this year is not great. Last year's white jersey winner Pierre Rolland will also be one to keep an eye on.
"We have seen Sky dominate the peloton and set the trend on flatter days in the stage races this season but I don't think they can afford to do that for three weeks at the Tour de France. It's a long time to control a race.
"Wiggins could be in yellow after the first time trial [on Monday, 9 July].
"His aim for the first 10 days will be to not lose time to anybody and then win the time trial.
"It's not always ideal to get yellow so early but if you have a chance to take time off your rivals you should. You can always let the jersey go later to a rider who is not an overall rival for yellow."
Chris Boardman - has spent more days in the yellow jersey than any other British rider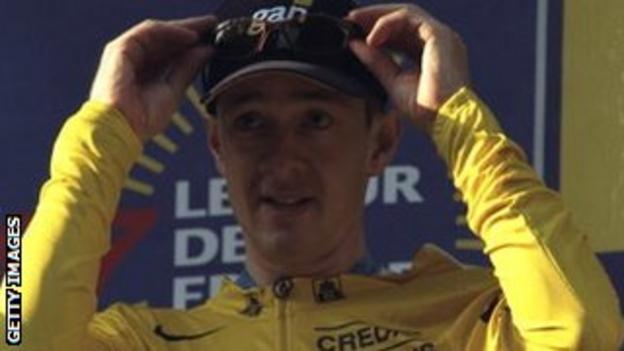 "I wouldn't be surprised, the way he's been building up, if he did take the prologue. It would be about time. I think you just take [the yellow jersey] when you can get it.
"You shouldn't ride any differently after the prologue, you either defend or you don't defend.
"He's far surpassed everything that I did. He just needs to keep doing what he's been doing. The last two years he's been phenomenal.
"The Tour is a special thing. It is the unofficial World Championships. Everybody knows that. Would you rather win an Olympic title, world title or the Tour de France? The Tour de France. It's the hardest-fought thing.
"You don't even have to say what event it is and people even outside the sport of cycling know what you're talking about and what event you're talking about."