Geraint Thomas: Lance Armstrong news 'saddening' for cycling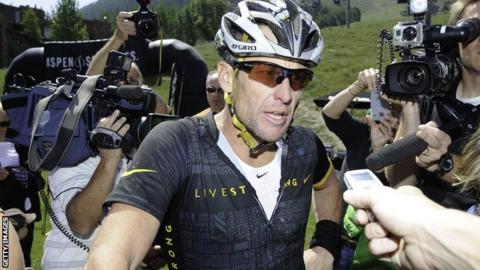 It was very saddening to wake up to the news about the whole Lance Armstrong saga on Saturday morning.
Not just because of Lance but because of the damage it will, well, has been, causing to the sport I love. It has been going on for years, and every time it comes up, it drags cycling back down the 10 steps it has just risen.
My Twitter feed was full of the story, as you can imagine, with some people already "trash talking" cycling.
I have ridden a bike since I was four, raced since I was 10. I love this sport. It is my life, as it is to my team-mates. So to read these comments is heartbreaking.
Cycling seems to get dragged through the dirt at any opportunity.
The sport's reputation is bad, but that's from decades ago - in recent years the sport has moved on considerably. There's a new generation, so to see it dragged through the dirt again, for something which may or may not have taken place a decade ago, is extremely annoying.
Part of me thinks "won't all this time, energy and money be better spent on the 'here and now' and the future?" Accusations against Armstrong are old news and hopefully a line can be drawn under the issue and cycling can continue to grow and move on.
To see first-hand what Bradley Wiggins has achieved over the last couple of years has been truly inspiring. It shows me that you can win the most challenging race in the world, the Tour de France, clean.
Talent and commitment is enough - and that is something that gives me so much motivation to get out there and attempt to achieve my own goals. Maybe not win the Tour, but I now know that it is achievable to win it clean. This means so much more than anything else.
Geraint Thomas competed for Team Sky in the five-day Tour of Denmark, which finished on Sunday, along with British team-mates Mark Cavendish, Peter Kennaugh and Luke Rowe. Team Sky won the team classification award.