Wada chief keen on doping amnesty across all sport
Last updated on .From the section Cycling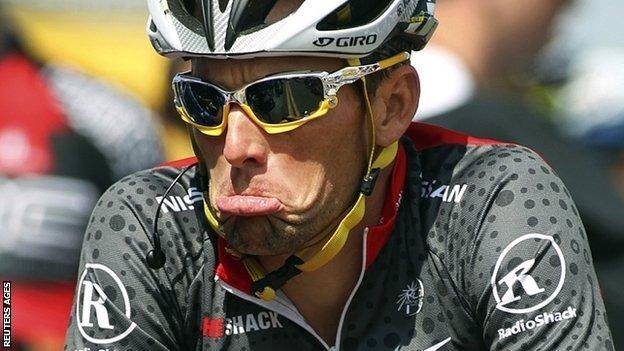 The World Anti-Doping Agency (Wada) would consider holding a doping amnesty across all sports in the wake of the Lance Armstrong scandal.
An amnesty would be discussed once the US Anti-Doping Agency's (Usada) Armstrong investigation is complete.
The International Cycling Union (UCI) will reveal its response to the Usada report into Armstrong on Monday.
"I'm very interested in that suggestion [of an amnesty]," said Wada president John Fahey.
"Let me say it's not up to cycling to decide on an amnesty, it is a matter that the World Anti-Doping Agency would have to decide.
"That suggestion is one which I am sure my board would be very interested in entertaining."
If the UCI rejects the findings and the punishments imposed on Armstrong by Usada - a life ban and the stripping of all his results dating back to July 1998, including his seven Tour de France wins - it is likely the case would go to the Court of Arbitration for Sport.
"The whole world right now is looking to see what cycling is going to do about the problem that clearly is being demonstrated," added Fahey.