IOC opens investigation into Armstrong and other riders
Last updated on .From the section Cycling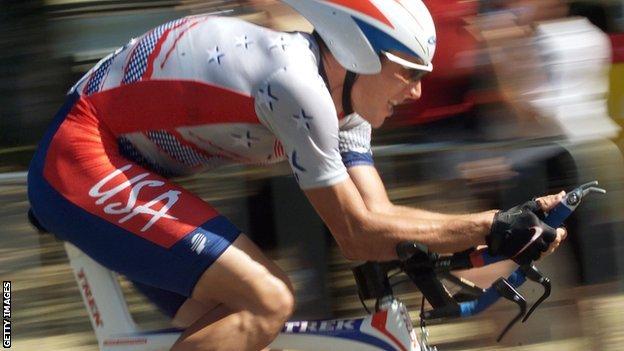 The International Olympic Committee (IOC) has opened an investigation into Lance Armstrong, who could be stripped of the time trial bronze medal he won at the Sydney Games in 2000.
The IOC added that other riders and "entourages" will be looked into.
Last week the International Cycling Union (UCI) stripped Armstrong of his seven Tour de France titles.
But the IOC will wait for the outcome of an independent investigation ordered by the UCI before making a decision.
According to the United States Anti-Doping Agency (Usada), Armstrong's United States Postal Service team ran "the most sophisticated, professionalised and successful doping programme that sport has ever seen".
All of the American's results from 1 August 1998 were deleted from the record books and the 41-year-old was banned for life.
An IOC statement read: "The IOC has taken note of the UCI's decision and welcomes all measures that will shed light on the full extent of this episode and allow the sport to reform and to move forward.
"We await the findings of the independent commission which will look into the UCI's role, and the recommendations they will make to ensure a healthy future for cycling.
"The IOC will now immediately start the process concerning the involvement of Lance Armstrong, other riders and particularly their entourages with respect to the Olympic Games and their future involvement with the Games."
Armstrong's fellow American Levi Leipheimer was one of 11 former team-mates whose evidence to Usada helped bring Armstrong down.
Leipheimer, who admitted to doping and was given a six-month suspension, claimed bronze in the time trial at the 2008 Olympics in Beijing.