UCI could give cyclists hotline to report doping issues
Last updated on .From the section Cycling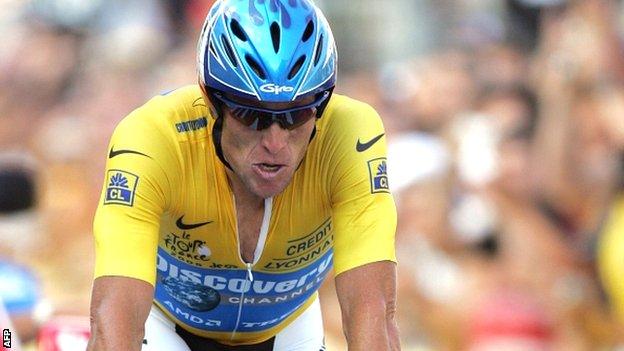 Cycling's governing body is considering opening a hotline for riders wishing to discuss doping-related issues.
The International Cycling Union (UCI) has been criticised over its actions to combat doping, despite
But UCI president Pat McQuaid said: "During the coming weeks the UCI will be looking into establishing a new open line - a confidential 'hotline'.
"It is the riders who have the ultimate say about whether our sport is clean."
In a letter to riders published on the UCI website, McQuaid added: "Naturally, we need to do more to ensure that the UCI is as accessible as possible, and in particular to you the riders, should you wish to discuss issues or concerns relating to doping.
The UCI has set up an independent commission to address any allegations of wrongdoing by itself during Armstrong's career.
"I know that it will take some time to build trust and confidence in this new line of communication, but I am confident that we can build that trust," McQuaid continued.
"And by doing so, we will accelerate the change in culture that we need in our sport."
McQuaid also assured riders that the UCI, which has been accused of not following up some reported doping cases, "did act on information provided in the past and it will always do so in the future, within the bounds of what is legally feasible".