Cycling: Spanish city Ponferrada to stage 2014 World Championships
Last updated on .From the section Cycling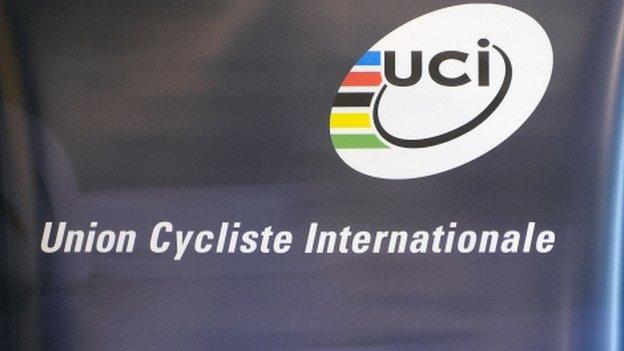 Spanish city Ponferrada is set to host the 2014 Road World Championships.
It will be the first time the event, which will run from 20-28 September, has been staged in Spain since capital Madrid was selected in 2005.
The International Cycling Union chose Ponferrada, which is in a mountainous area of north-west Spain, after being provided with funding assurances.
However, a UCI statement added: "This confirmation is on the condition that remaining guarantees are forthcoming."
At the World Championships in September, the UCI gave Ponferrada 30 days to meet certain contractual commitments.
Pat McQuaid, president of the sport's governing body said: "I am delighted to confirm that the Ponferrada organisers have responded quickly and efficiently to our request, providing us with the financial and organisational guarantees that we required.
"We can now look forward with confidence to the 2014 UCI Road World Championships in one of our traditional cycling nations."
The 2013 Worlds will be held in Florence, Italy from 22-29 September.