Lance Armstrong told he is being stripped of Tour de France wins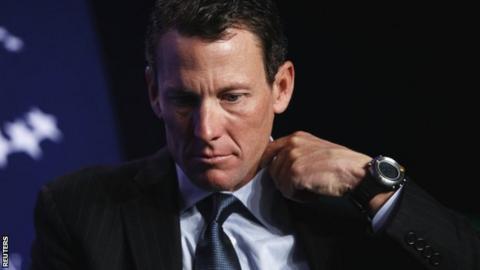 Lance Armstrong has three weeks to appeal after being notified he will lose his seven Tour de France titles.
In October the International Cycling Union stripped Armstrong, 41, of all results since 1 August, 1998 and banned him for life after United States Anti-Doping Agency's (Usada) investigation into systematic doping.
The American has until 27 December to appeal against the ruling.
In August he said he would no longer fight the doping charges.
Armstrong was given a life ban from Usada for what the organisation described as "the most sophisticated, professionalised and successful doping programme that sport has ever seen".
Armstrong overcame cancer to return to professional cycling, before winning the Tour de France for a record seven times in successive years from 1999 to 2005.
He has consistently denied taking performance-enhancing drugs but chose not to fight Usada's charges against him.