Cycling can recover, says GB chief Brian Cookson
Last updated on .From the section Cycling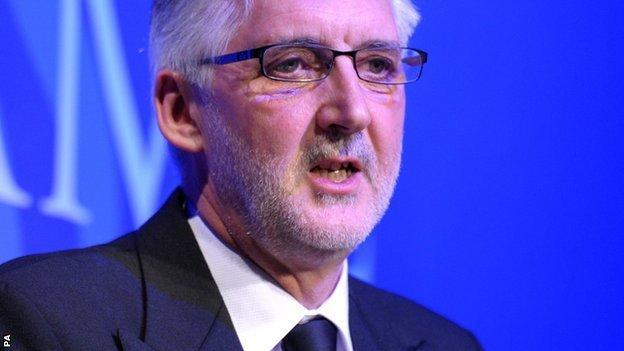 Brian Cookson, president of British Cycling, says the sport can recover from Lance Armstrong's admission over using performance-enhancing drugs.
"Cycling remains a great sport, in my view the greatest," said Cookson, who has helped transform the fortunes of British Cycling.
"Although the current troubles should not be underestimated, the sport will emerge stronger."
There has been talk about whether cycling should remain in the Olympics, with the sport being tarnished further following Armstrong's confession.
Cookson added: "I have been reassured that such calls are unlikely to be heeded - cycling is of course not the only sport to have been disfigured by doping."
International Cycling Union (UCI) president Pat McQuaid has been criticised for not dealing with the problem of doping in the sport and former Tour de France winner Greg LeMond has called for him to resign.
Cookson is a member of management committee on the UCI board and said: "If there are flaws in the administration and procedures of cycling, or indeed of the anti-doping authorities, which enabled doping to flourish, these must be identified and corrected."